Infographic: Do Consumers Still Swoon Over Valentine's Day?
By Inspira Marketing
February 12, 2019
Is romance dead? By all indications, it may be so. The percentage of Americans planning to celebrate Valentine's Day has fallen to its lowest level in more than a decade. Only a little more than half of U.S. adults say they plan to celebrate, down from two-thirds a decade ago. But all is not lost — among those who have been hit by Cupid's bow, spending is up! Here, we look at how Americans prepare and celebrate one of the biggest consumer holidays of the calendar year.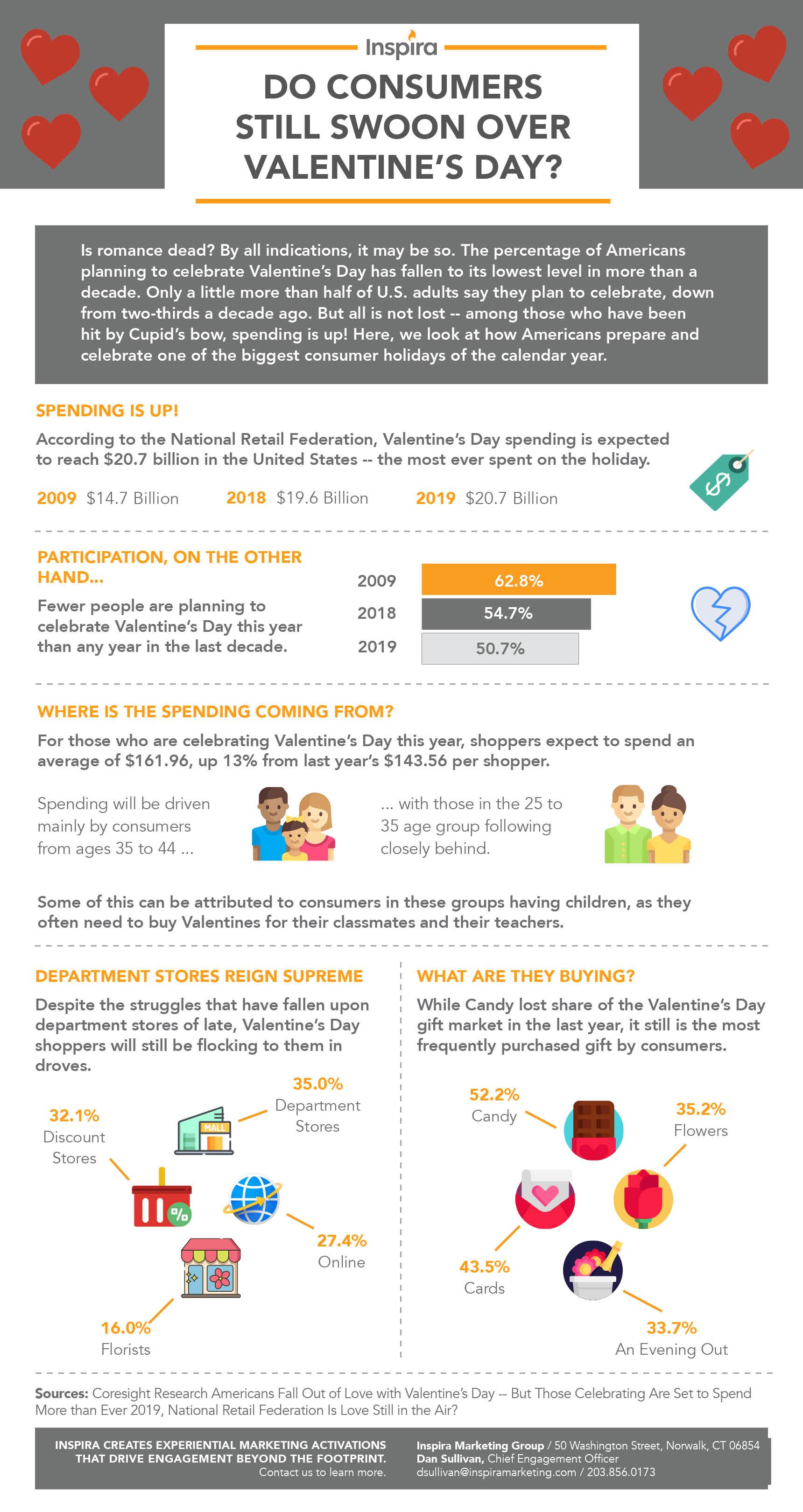 Here are four facts you need to know about Valentine's Day spending:
Spending Is Up!
2009: $14.7 billion
2018: $19.6 billion
2019: $20.7 billion
Participation, On The Other Hand
2009: 62.8%
2018: 54.7%
2019: 50.7%
Department Stores Reign Supreme
Department Stores: 35.0%
Discount Stores: 32.1%
Online 27.4%
Florists: 16.0%
What Are They Buying?
Candy: 52.2%
Cards: 43.5%
Flowers: 35.2%
An Evening Out: 33.7%
Looking to build awareness for your brand around Valentine's Day? Contact us today to learn how our suite of experiential-led services can help you build long-lasting connections with consumers.
---
Subscribe for more
Inspira news, insights, and white papers
"*" indicates required fields