Allswell Tiny Home Tour Takes on Boston Seaport
By Inspira Marketing
January 30, 2020
At a revitalized Boston Seaport that exceeds the square footage of New York City's Shops and Restaurants at Hudson Yards, direct-to-consumer brands are showing up in droves. With over 40,000 visitors per day, this 1.1 million ft2 space has proven to be the perfect landing spot for The Current, a village of pop-up DTC retail locations.
This past summer, our Tiny Home Tour with Allswell, the DTC mattress brand incubated by Walmart, made its final stop at the Boston Seaport for six weeks of activation at The Current. During that time, over 50,000 visitors stopped by the Tiny House, learned about Allswell, and took part in activities ranging from a pet photoshoot to an outdoor yoga class. Best of all, Allswell saw a 150% sales lift in the Boston market as a result.
To learn more about our work with Allswell, as well as what else is going on at the Boston Seaport, read along in this article from Adweek!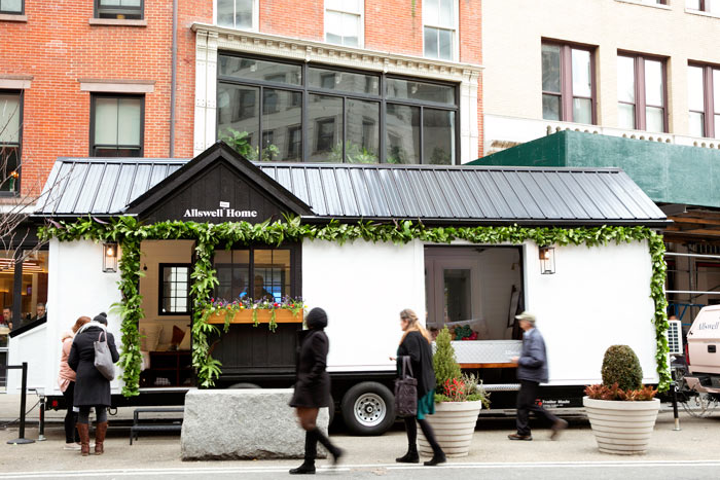 ---
Subscribe for more
Inspira news, insights, and white papers
"*" indicates required fields