How a Busy Train Terminal Turned Into a Health Marketplace
By Bobby Johnson
September 2, 2016
Life insurance company John Hancock promoted its HealthyFood program with a pop-up marketplace in New York's Grand Central Terminal.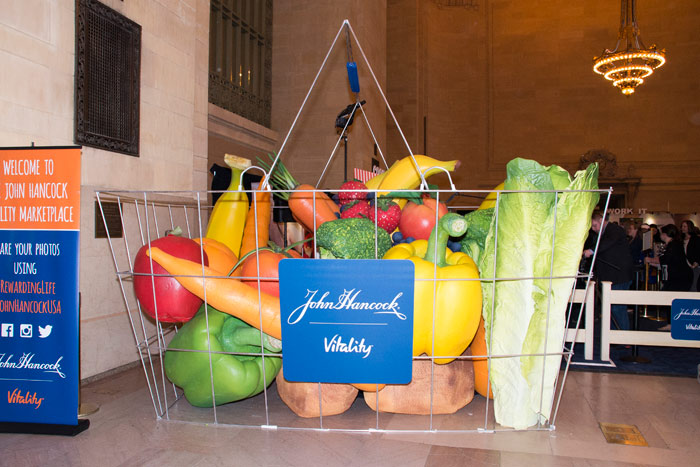 New York's bustling Grand Central Terminal is always chaotic, but a unique pop-up marketplace gave commuters a welcome distraction with healthy food samples, cooking demonstrations, stair climbers, and a giant shopping basket.
To promote a new nutrition-focused enhancement of its healthy rewards program with Vitality, life insurance company John Hancock staged an interactive marketplace in the terminal's Vanderbilt Hall on April 6 that encouraged attendees to make healthy choices by rewarding them with a variety of prizes. Dubbed the John Hancock Vitality Marketplace, the activation brought to life the company's HealthyFood program, which gives policyholders savings and points in return for buying healthy groceries.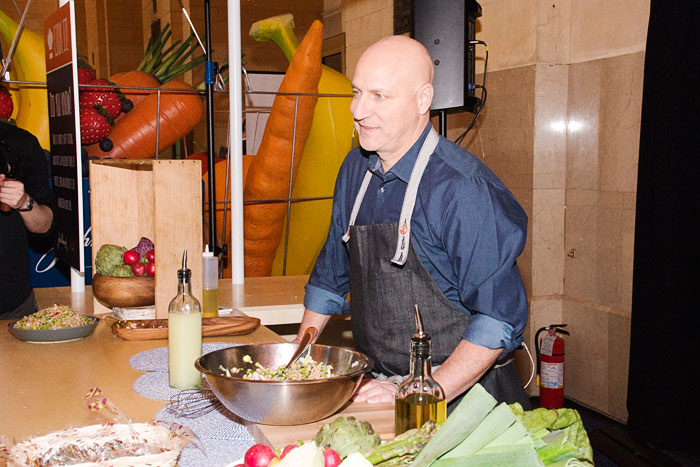 Laura Wooster, John Hancock's vice president of marketing, said the company wanted to promote the new nutritional enhancement of its Vitality program in different ways. "For us, a consumer activation in Grand Central was a great way to reach a number of different consumers and media," Wooster said. "We wanted a real-world activation to get across to consumers the message of the program, which is getting rewarded for making healthy choices."
Passersby were invited to participate in the marketplace's various stands, which offered healthy and unhealthy food samples and activities. Depending on what attendees chose, staffers would reward them with a certain amount of points that they could redeem for prizes such as stress balls, blenders, and cutting boards.
SOURCE: BizBash
---
Subscribe for more
Inspira news, insights, and white papers
"*" indicates required fields