How Instagram's Map Tool Benefits Your Company
By Inspira Marketing
August 29, 2022
Instagram has made its mapping tool more efficient in a new update. With this new update, a business can be seen through the eyes of their consumers, so we're going to cover how Instagram's map tool benefits your company and how you can implement it.
Instagram users can now tag a business' location on their stories and posts, which allows users to explore the updated map where they can browse recent stories, top posts, and relevant guides of these tagged locations.
Users will also be able to see a business' hours of operation, address, pricing information, and profile links. In addition, Instagram makes it more accessible for establishments to be found in a Google search since it benefits from a 91/100 domain authority.
A domain authority is a scoring system that makes it possible to estimate the quality of a website through the number of links, SEO history, traffic to website, etc. The higher domain authority a site has, the more it will have a positive impact on your SEO.
Why should you take advantage of this feature?
There are plenty of reasons why you should take advantage of this feature, and here are a few of them:
Appearing on the map tool will bring in more foot traffic since it can now be seen by international visitors.
The updated map tool encourages user generated content which gives your establishment more authenticity, views, and recommendations.
Not only does your establishment benefit from increased foot traffic, but you will also benefit from more profile views. After all, 58% of users say that they are more likely to be interested in a brand after seeing it in a story.
Users are able to save your location to revisit at later times.
Users are also able to share your location to friends or groups through direct messages.
How you can set up this feature
If you want to set up this feature for your business, you will need to switch to a business account if you have not done so already. You can do this by following the next few steps:
Go to your settings and click on "account."
Scroll down to "Switch account type" and choose "switch to business account.
Once you have switched your account type, edit your profile to update your public company information such as your email, phone number, address, action buttons, and any links you want to provide.
Since people have started using social media platforms in lieu of search engines, make sure to use hashtags when updating your profile so people can find your post based on keywords.
Instagram's map tool allows users to search establishments directly, as stated, through hashtags, and they can even filter by location categories to narrow down searches. Using hashtags such as #delivery can help users indicate that your establishment offers services such as Doordash, Grubhub, etc that others do not offer.
A new feature for the map tool is an action button. Action buttons are generated by third-party applications that allow users to book reservations, order food, reserve products, or provide details through custom lead forms to companies without leaving the app. Using action buttons can also help conversion rates since users are prompted to use them rather than clicking through various links to get to their end result, which is more accessible to a consumer's eye.
How to Use the Map Tool
There are a few ways you can navigate through the map tool.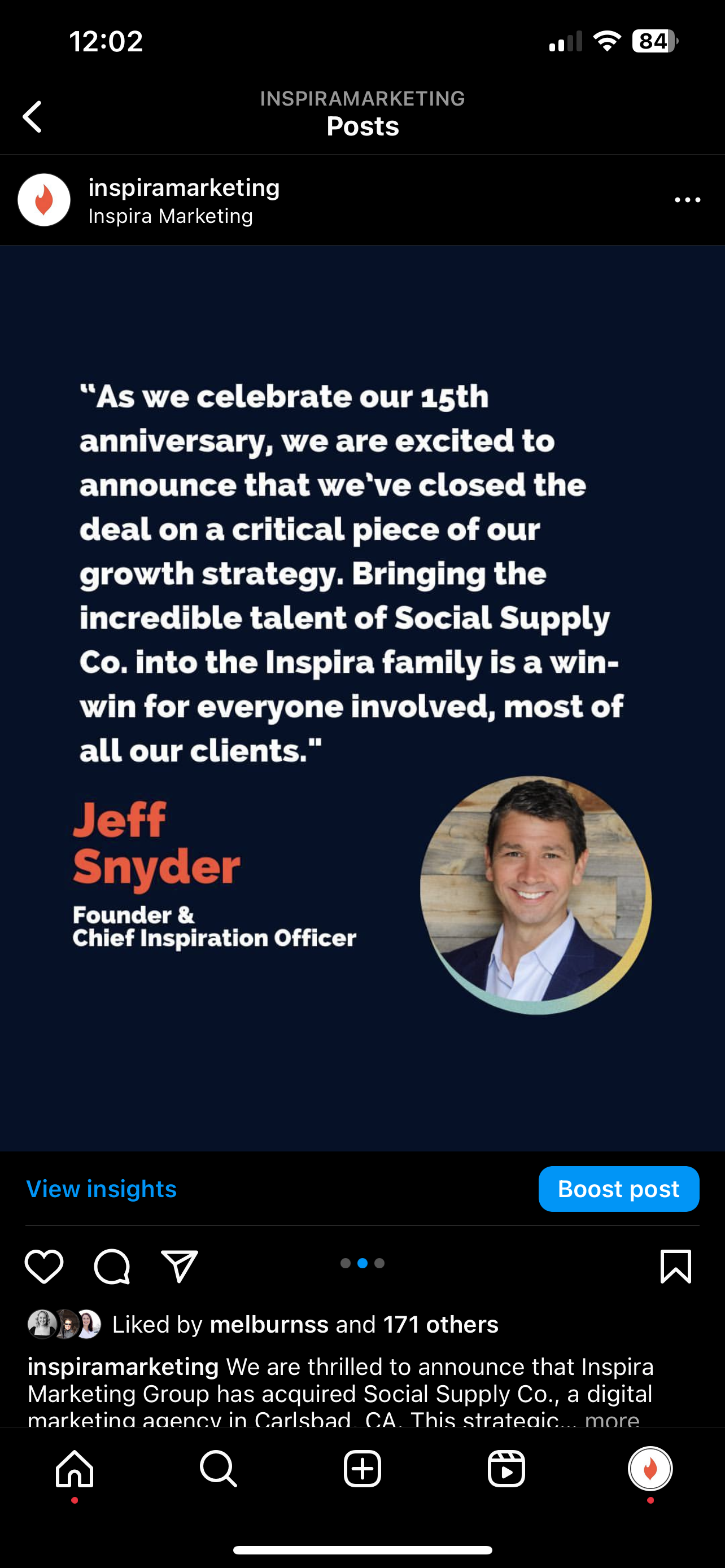 The first one is by using the geotag on a person's story or post. If you are interested in learning more about a place that is geotagged, click on the geotag and it will take you to the map feature. From the map feature you will be able to see the establishment's information and see other locations as you zoom out.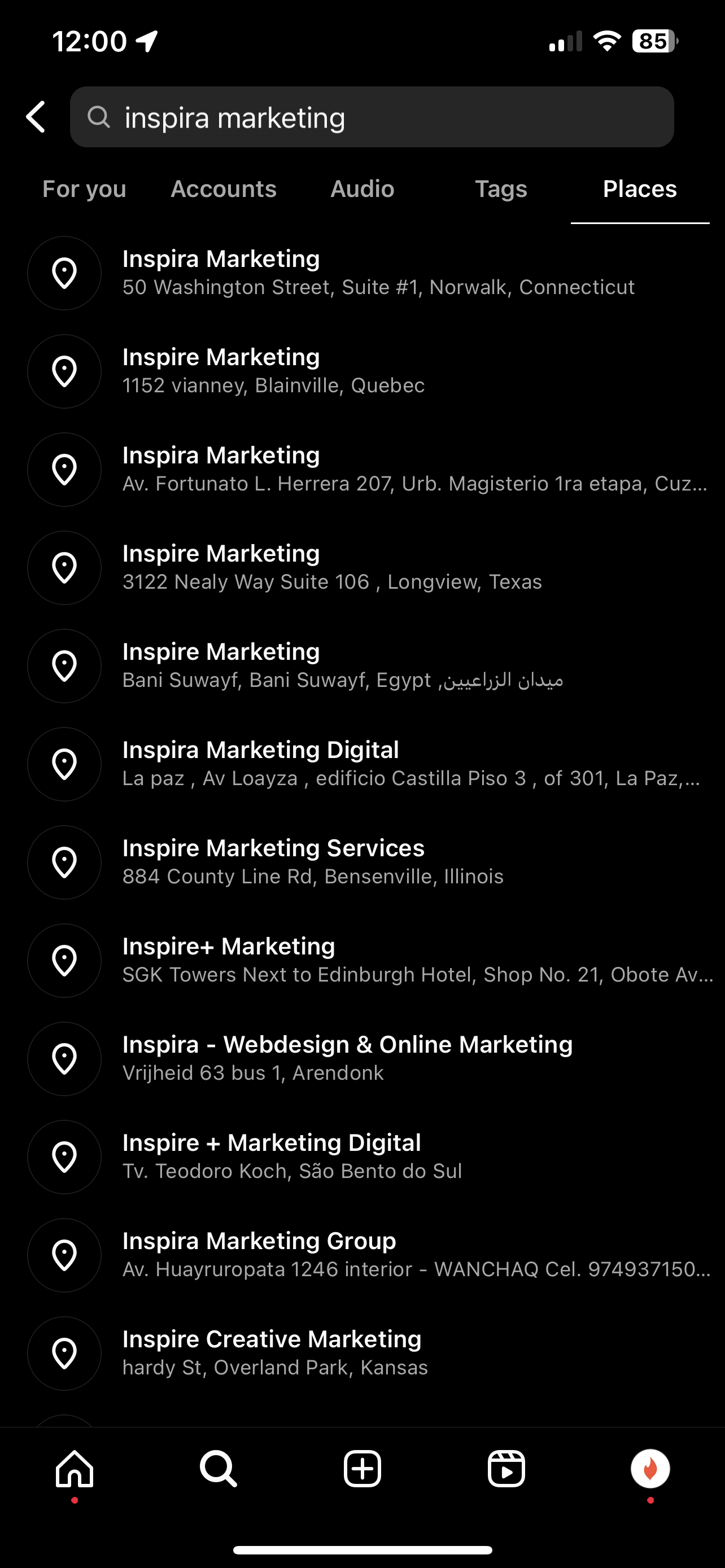 The second way you can reach this tool is by going to the explore page and searching your desired location. You can search a city, state, business, or a hashtag as well. Once you click "search," head over to the map icon and choose your desired location. You will then be in the map tool.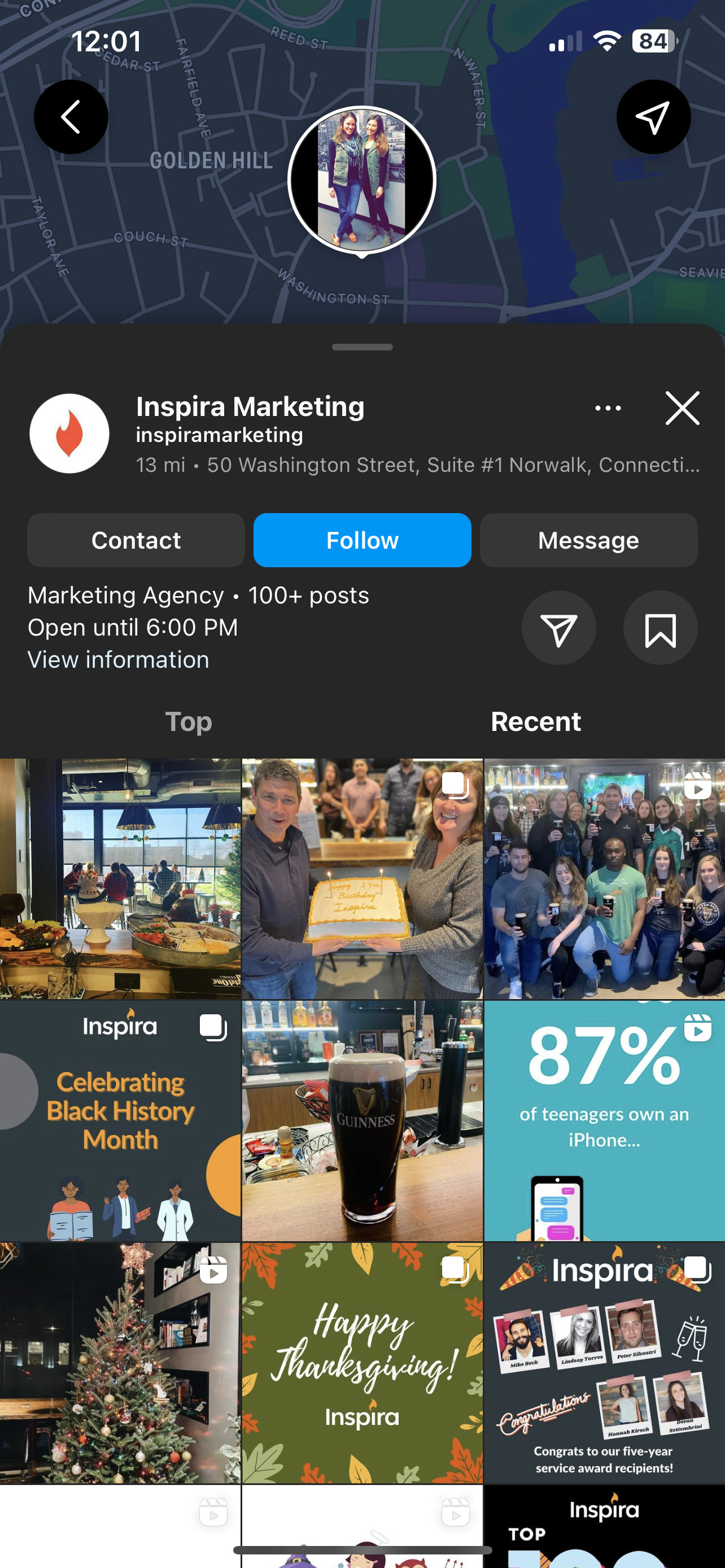 From here you can drag the map around and start exploring nearby places to your search or the area you are currently in. If you have searched a further place than where you currently are, you can simply use the arrow symbol to navigate back to your location and then click "search this area" to see the surrounding establishments.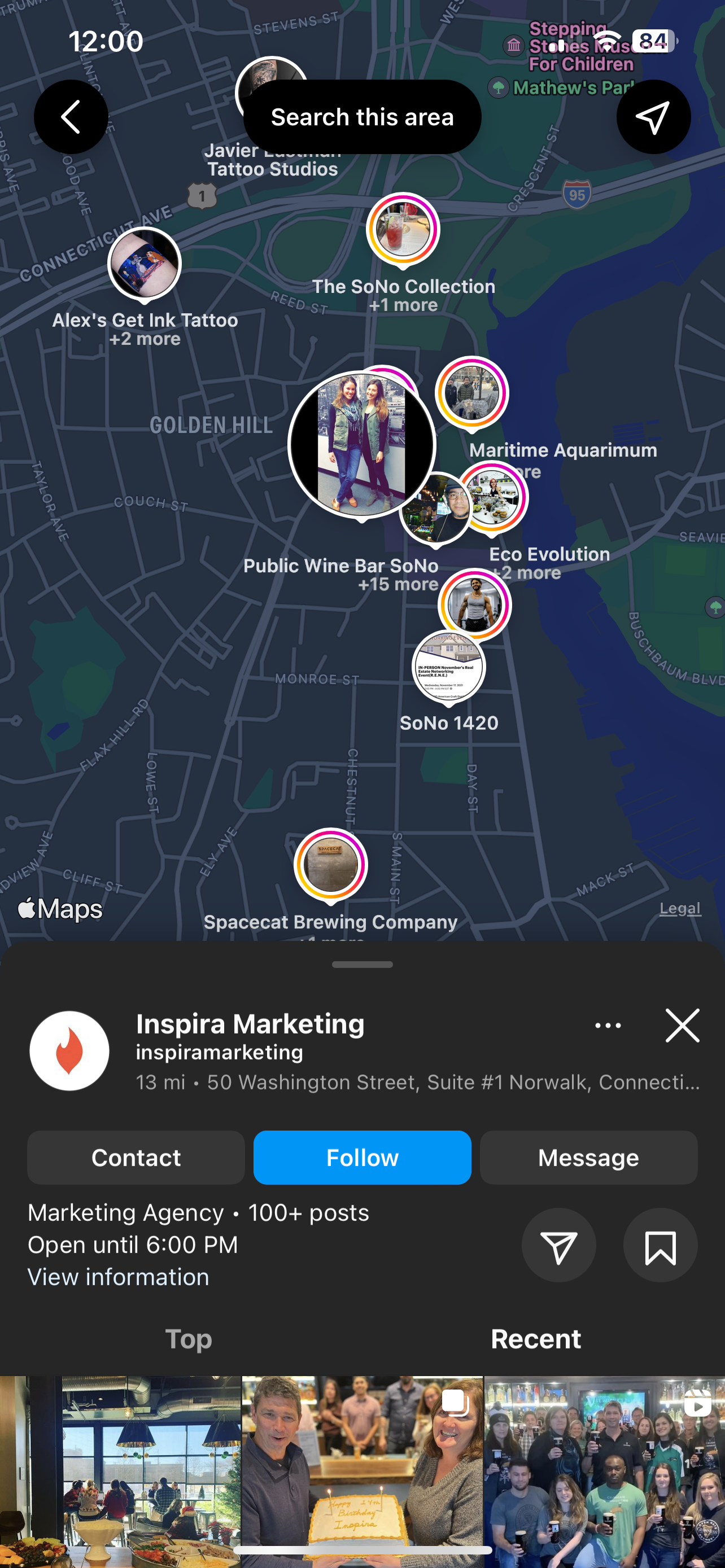 Looking around, you will be able to click on companies' user-generated stories to see real people's experiences with the company, see contact information that is readily available, and navigate to the company's website. Before heading to the website, you will usually be able to see some of the products or services the company offers, giving you some insight as to who the company is or what they do.
You will also see a save button where you can save places for later uses and a send button where you can send the location to someone. By the location name, you will see three dots where you will be able to open the location in Google Maps or share with someone outside of Instagram.
The related guides will show you a compiled list of what to do in certain areas, where to eat, etc created by Instagram users. You can also navigate from these related guides to the location that stands out the most.
What does this mean for you?
As Instagram continues to shift towards a more personalized approach for users, we will continue to have local businesses thrive off word-of-mouth experiences that are uploaded to users' stories, posts, and more.
Having this type of accessibility to businesses potential customers have not heard of will bring in more growth for those companies as well. Instagram's competitiveness with other social media platforms has brought new ideas as to how Instagram can improve. This feature is definitely one of them because it gives gratuitous exposure to those who may not be able to afford paid advertising to promote their business.
And if you're a business looking to work with new features like the updated map tool but you don't know where to start, shoot us a message today.
---
Subscribe for more
Inspira news, insights, and white papers
"*" indicates required fields