Infographic: Understanding the Tastes of American Teens
By Inspira Marketing
April 17, 2019
Members of Gen Z have never known the world without the internet, mobile technology, or opinion-influencing peers. And, with the oldest members of the generation turning 22 in 2019, many aren't even old enough for full-time employment. Still, it's clear that their tastes are already leaving an indelible mark on the world we live in. Whether it's food, e-commerce, social media, or video, it's important to understand where teens are spending their time and which brands they love the most in order tailor our products and services to this emerging demographic.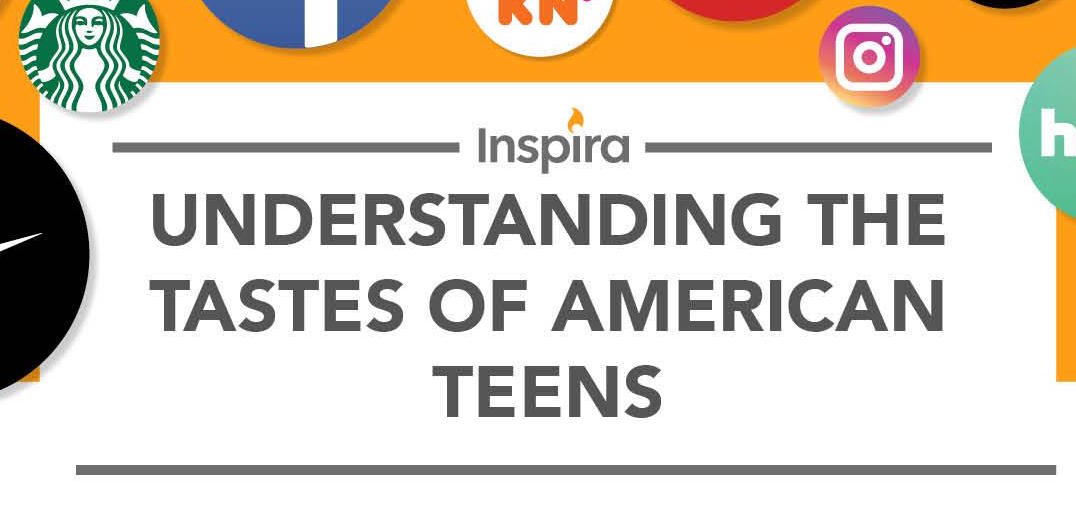 Here are five facts you need to know about Gen Z and its favorite brands:
Restaurants
According to the NPD Group, Gen Z made 14.6 billion restaurant visits in 2018 alone. A quick glance at their favorite establishments should be music to the ears of quick-service and fast-casual restaurants.
Chick-fil-A 12%
Starbucks 10%
Chipotle 8%
Dunkin' 5%
McDonald's 3%
In 2018, Gen Z spent $552 million on food delivery alone, and that's not even counting those who aren't old enough to order.
Grocery Stores
As Amazon and Walmart battle in the world of grocery, they'll look to continue gaining favor with Gen Z – which already favors them over traditional grocers.
Whole Foods 21%
Walmart 16%
Target 10%
Trader Joe's 10%
Fifty-one percent of surveyed teens said that, in a perfect world, they would order their groceries online for either delivery or curbside pickup.
Online Shopping
Amazon's popularity among the general population is already well-documented, but it's even more pronounced when it comes to Gen Z's favorite places to shop online.
Amazon 50%
Nike 5%
Urban Outfitters 4%
American Eagle 3%
Fashion Nova 2%
Video Consumption
Though most Millennials grew up with classic cable television, things have changed in a hurry for Gen Z. Netflix and YouTube are their favorite stops for daily video consumption – and by a wide margin.
Netflix 37%
YouTube 32%
Cable TV 14%
Hulu 7%
Other streaming services 7%
Social Media
While Snapchat and Instagram are wildly popular among teens, the numbers for Facebook and Twitter present cause for concern for the social media giants.
Snapchat 41%
Instagram 35%
Twitter 6%
Facebook 6%
Contact us today to learn how our suite of experiential-led services can help you build brand awareness and earn lifelong loyalists in Gen Z.
---
Subscribe for more
Inspira news, insights, and white papers
"*" indicates required fields