Inspira Honors International Women's Day
By Bobby Johnson
March 8, 2019
International Women's Day is a global celebration of the social, economic, cultural, and political achievements of women. Today, women of Inspira share their perspectives on how to stay inspired and motivated, cultivate empowerment in the workplace, and make strides toward a balanced future.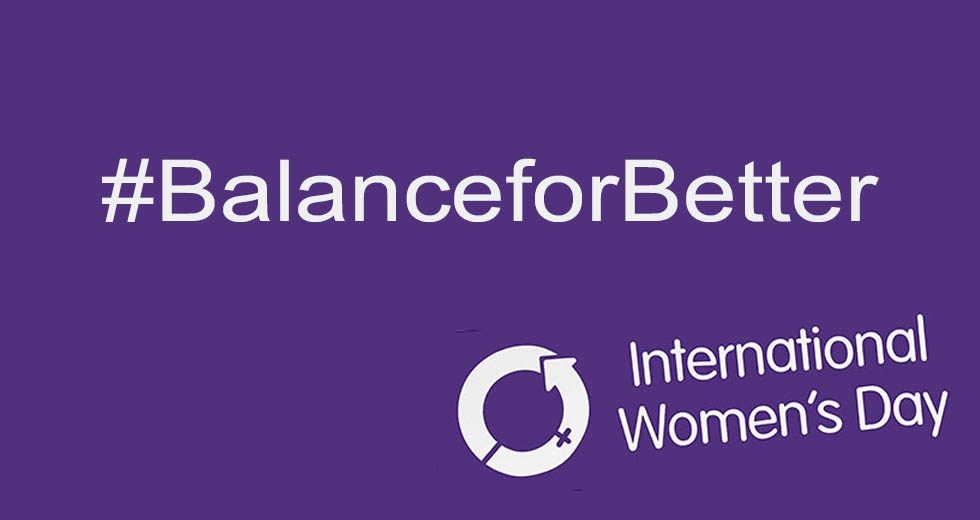 When women are in leadership roles, we bring our unique insights, strengths, ideas, and overall life experiences to a company; without this female influence, a company's perspective would be limited in a profound way. In business, strong women are an invaluable asset, and we shouldn't be afraid to speak up and take on challenges. Like Oprah said, "You get in life what you have the courage to ask for."
Jennifer DeFreitas, Account Manager
My mother inspires me every day. She is the strongest person I know and has gone through so much in her life, yet seems to always have a positive, optimistic outlook. From a political activist standpoint, Malala Yousafzai is my inspiration. What she faced and overcame – all for the mission of providing education to females – is truly extraordinary.
In the workplace, I feel like women — and moms, especially — can bond together and share the challenges of work-life balance, but also give each other advice on how to achieve that balance. As a female Creative Director, I've always found it harder for us to push up the ladder in a field that is very dominated by men. In advertising, only 3% of women are Creative Directors, and we need to change that. I've always mentored younger female creatives starting out in this industry and have been transparent with them about how much money they should be making, when to ask for a raise, and how to go about doing it so that it benefits them –- ultimately rewarding them for their hard work and what they truly deserve. It's hard for young women who are just starting out to feel like they have a voice and can be heard, but they just need to be empowered to do so.
Farah Brigante, Creative Director
I am lucky to be inspired by multiple women in my life, including my mother, my sisters, my friends, and the many talented women I work with. Their bravery to be themselves and chase their passions not only inspires me, but motivates me. Female empowerment means embracing all the things that make us women, bringing out the best in other each other, and supporting our passions rather than competing. I read a quote that said, "The things that excite you are not random. They are connected to your purpose. Follow them." This is something that stuck with me that I share with the young women I speak to. Put energy towards what excites you, work at it, and it could turn out to be something so much bigger than you planned. #GIRLPOWER
Chelsey Brick, Talent Acquisition Associate
Recently, I picked up Year of Yes by Shonda Rhimes and fell in love. After being shamed by her sister for constantly saying no to everything, Shonda commits to one year of only saying "yes." While Shonda is a critically acclaimed creator and executive producer of shows such as Grey's Anatomy and Scandal, she is also a mother of three. Among other topics, she shares a fresh perspective on being a working mom and finding balance between the two, saying, "I want my daughters to see me and know me as a woman who works. I want that example set for them. I like how proud they are when they come to my offices and know that they come to Shondaland." Overall, finding balance and supporting each other are things women should value in the workplace. When we uplift each other, we can all find success.
Michelle Bender, Account Executive
I'm grateful to have inspiring women in my life, both at home and at work. My mother really taught me to have a positive outlook on life, and my sisters have always been my role models and support system. At work, I am surrounded by talented and strong women that encourage me to strive toward my goals, both as a member of this team and as an individual. I think it's important for young women like myself to have this connection in the workplace, and I find that having a supportive network of female co-workers has contributed to a sense of fulfillment in my job. If I could share words of wisdom with other young women building their careers, I'd tell them to let go of fear and always push forward. Don't let anyone tell you something isn't possible; show them it is. Your dreams and sense of self make you! Never give up.
Katie Mitchell, Account Coordinator
---
Subscribe for more
Inspira news, insights, and white papers
"*" indicates required fields