Inspira Launches 'The Great Sockpile' to Give Back to Those in Need
By Inspira Marketing
March 1, 2021
At Inspira Marketing Group, our work is rooted in a commitment to the greater cause of eradicating pediatric cancer. We work with the Alex's Lemonade Stand Foundation (ALSF) year-round and donate a portion of our profits in support of this cause. Additionally, our team is passionate about giving back to the communities we live in across the nation. That's why we're inviting you to join us in The Great Sockpile!
Did you know that socks are the most-needed, but least-donated items at homeless shelters across the country? Regardless of season, socks play a critical role in protecting against the elements, promoting personal hygiene, and building self-confidence. To address this need in our communities, the team will be collecting sock donations throughout the month of March.
All month long, we'll be encouraging you to engage with us on social media, attend our upcoming virtual comedy show, and help us gather sock donations for those who are most in need. How can you get involved?
Over on TikTok, you can take part in the #TikSockChallenge. For each post with the hashtag, Inspira will donate one pair of socks to those in need.
On Instagram, you can join us in the #SockPicChallenge. Snap a picture while wearing your favorite pair of socks and be sure to use the hashtag. For each post, Inspira will donate one pair of socks to those in need.
On March 25th, comedian Christine O'Leary will be hosting a virtual "Laugh Your Socks Off" comedy show. The event will have a suggested donation of $1, with all proceeds going towards sock purchases for those in need. Register for the event on Eventbrite!
Interested in donating directly? We created an Amazon Wish List where you can purchase socks that will be delivered to our collection at HQ. From there, socks will be divvied up amongst select regional shelters and delivered by our team.
The Inspira Marketing team thanks you in advance for your participation!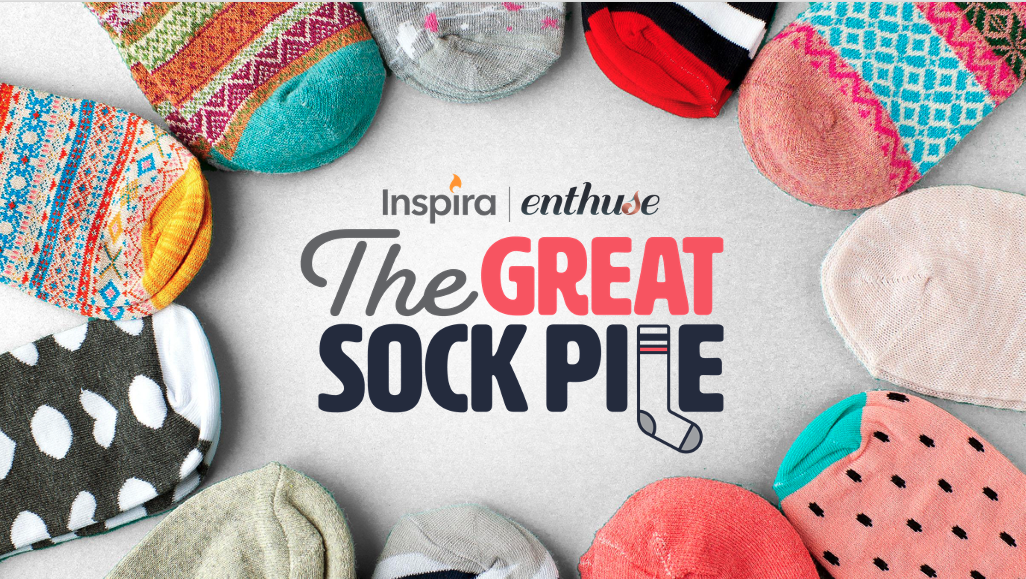 ---
Subscribe for more
Inspira news, insights, and white papers
"*" indicates required fields