Inspira's Jeff Snyder on the Pop-Up Biz Podcast
By Inspira Marketing
March 15, 2021
On the Pop-Up Biz Podcast, host Susan Sandler meets with brand founders and entrepreneurs to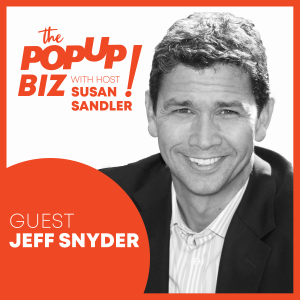 discuss the latest in experiential retail, marketing, and pop-ups. From new business models and creative strategies to technological innovations, there's something for every listener to learn.
On the latest episode of the podcast, Susan was joined by Inspira's CEO and Founder, Jeff Snyder. In this episode, he discusses Inspira's practice with purpose, how the agency uses ethnography to better understand consumer mindsets, and how to foster an internal culture that attracts positivity and elevates productivity.
Listen for yourself at this link or wherever you get your podcasts!
---
Subscribe for more
Inspira news, insights, and white papers
"*" indicates required fields