Instagram and Facebook May Hide Your Likes; Should You Care?
By Ann D'Adamo
October 16, 2019
Back in July, Instagram shocked users in several countries (including Australia, Canada, and Ireland) by running a test that hid like counts from other users. Since then, testing has expanded and parent company, Facebook, has considered doing the same. However, in a world where likes have served as social currency and careers have been launched on "Instagram fame," these tests have been met with mixed emotions. In fact, a Russian influencer reportedly threatened to sue the platform if they move forward with hiding likes. Meanwhile, other users took to Twitter to express their praise, voicing that it's a step in the right direction that will preserve the mental health of younger generations, specifically.
Instagram states that hiding the number of likes is "designed to put focus on the photos and videos you share, not how many likes they get." The suddenly altruistic platform has framed the move as an attempt to "reduce pressure" on the platform with the thought that earning few likes negatively impacts users' self-esteem.
While some feel that this move would be a much-needed positive change, others are skeptical, saying this intentionally punishes those who have found a way to monetize their presence on the platform. Above all, the removal of likes could pose one of the biggest shifts to the industry since the introduction of algorithmic feeds.
So, does it really matter if likes are hidden?
It depends on who you ask.
Since testing has rolled out, influencers (particularly those who are solely focused on Instagram) have been very vocal about their concerns. Most of this stems from the fact that engagement is a key metric that many use to secure brand deals and gauge their audience's interest. Some have even likened the removal of likes to "getting no applause after a performance." In other words, if no one is there to cheer you on, is there still a motivation to continue? Those with an endless passion for their craft would likely say yes. However, for a group hoping to turn their Instagram use into a sustainable career, passion isn't the only ingredient involved, and work becomes far more difficult without the defined measure of success they've become accustomed to.
Brands and agencies, who have long been moving away from using likes as a measure of true influence, seem to have a different perspective. While most influencers will go to appropriate measures to ensure their following and engagement is authentic, brands and agencies are well-informed of the fraudulent practices that have haunted the industry. And, while this skepticism is nothing new, the reality is that brands and their agency partners want to see influencer marketing provide true value, and so-called "vanity metrics" just won't fly anymore. After all, a clear demonstration of how an influencer is driving sales, whether it be through the "swipe up" feature on Instagram stories or use of affiliate codes, is the best way to show a return on investment.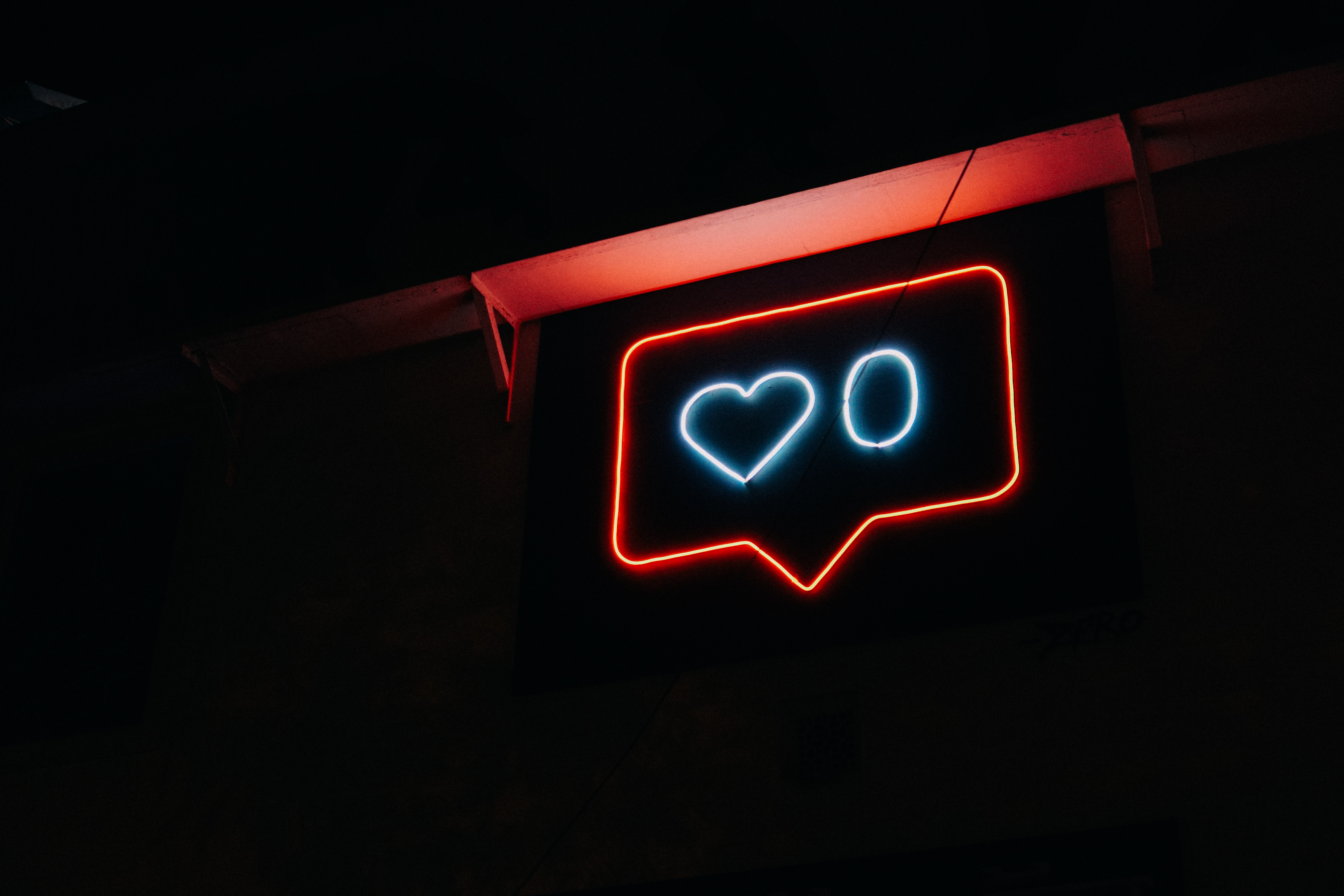 Ok, but what about our usage as everyday human beings?
It's no secret that passive Instagram use (aka your seemingly mindless scrolling and browsing) has been proven to be directly correlated with depression, low self-esteem, and other mental health concerns. This is especially high amongst teenagers, but all generations can attest to the prevalent social comparison, validation-seeking behavior, and addiction-driven patterns that exist as a result of Instagram's "like" feature. Chances are, you've probably posted at least one photo on Instagram hoping it would "get a lot of likes" and ended up either satisfied or disappointed depending entirely on that number. In fact, celebrities such as Selena Gomez and Demi Lovato have publicly spoken out about needing to take breaks from their social-media accounts for the sake of their mental health, and digital detoxes are becoming increasingly adopted as a form of self-care.
It's true that things like comparison, social pressure, and unrealistic beauty standards often stand the test of time, and will likely evolve beyond the era of Instagram. But when a platform is used to showcase a lifestyle that is often described as someone's "highlight reel," or, in some cases, fabricated altogether, it's sure to have a negative effect somewhere down the line. Instagram has seen a fair share of positive feedback coming out of testing, with many users expressing that they are more personal in their usage and less inclined to "like or post something just because it's popular".
Removing likes may guide consumers to use social media more intentionally, sharing content that's focused on quality and self-expression rather than reward. And, as social media evolves, consumers will place more value on the ability to share experiences that are most meaningful to them.
At Inspira, we focus on creating brand experiences that get consumers talking and sharing. Contact us today to learn how we can put our expertise to work for you.
Sources: Business Insider Instagram is Starting to Cut Off its Most Addictive Feature, and it Could Have Huge Consequences for Teens' Mental Health 2019, Ad Age Can't Buy Me Likes Instagram is Coming for Your Engagement Metrics 2019, TechCrunch Now Facebook Says it May Remove Like Counts 2019, Business Insider Influencers are Fighting for Attention as Instagram Tests Removing Likes from its Platform 2019
---
Subscribe for more
Inspira news, insights, and white papers
"*" indicates required fields