The Latest TikTok Shop Feature Turns Scrolling into Shopping
By Bobby Johnson
July 21, 2023
Did you know that nearly half of Gen Z consumers start their shopping on TikTok?
TikTok does, apparently, which is why it's launching a new feature to let buyers and sellers transact directly on the platform. They're calling it TikTok Shop, and its aim is to let creators, merchants, and brands get their products into the hands of consumers without having to go to another site.
This new feature has been in testing since November of 2022, and is gaining significant traction in the ecommerce and influencer world. The basic concept is simple: TikTok Shop allows brands to show off their merchandise in a product showcase tab, in in-feed content, and even during live videos.
Learn how this latest feature works, how to incorporate it into your sales strategy once it's available, and if it'll be right for your particular brand.
Different Ways to Incorporate TikTok Shop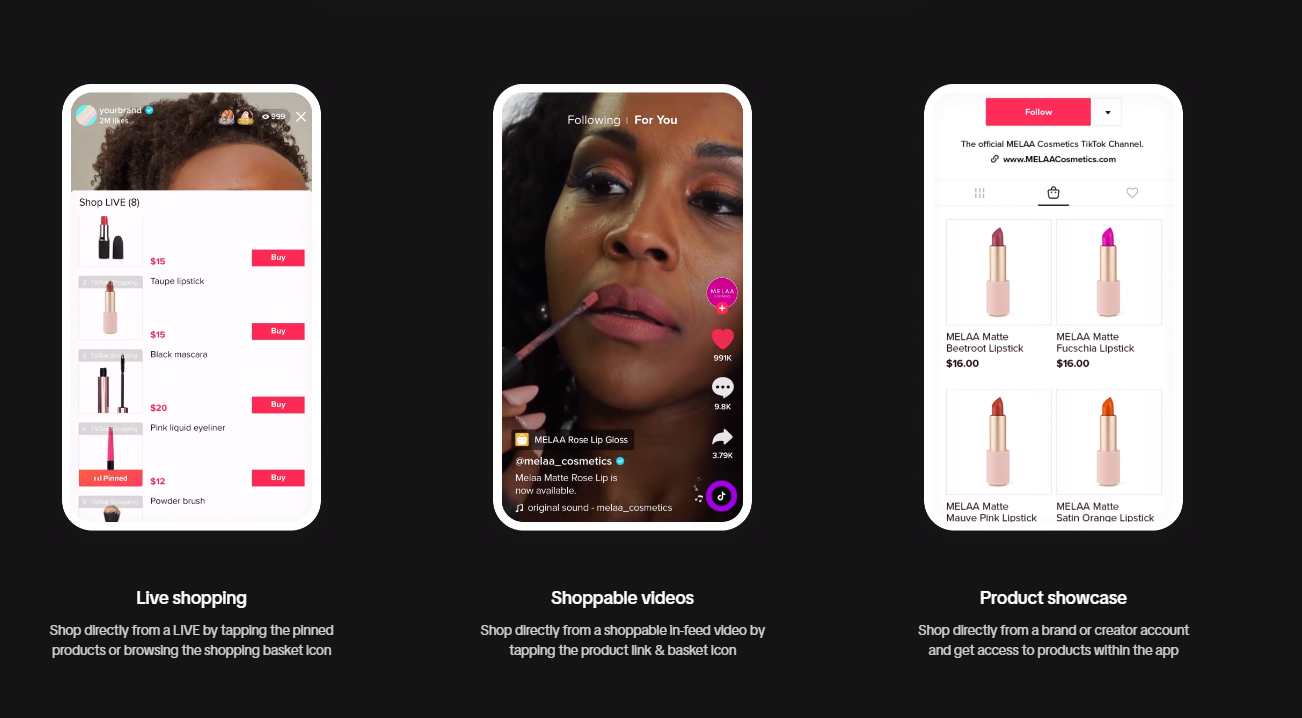 TikTok Shop is multi-layered: there are a few different paths to connect your content to your shop.
Create a shop in the Product Showcase Tab. This is obviously the most straightforward method. You create a storefront in TikTok that lives right in your profile and you direct people to it. They click, they buy, easy peasy, lemon squeezy.
Storefronts on Instagram, Amazon, and Like to Know It are built on the same principle.
Sell through in-feed videos. These are videos that live on your profile. Brands and users can now create videos that showcase specific products and directly tag the product. If this sounds familiar, it should be: it's Instagram Shop, basically.
Convenience is the primary watchword here. Being able to watch a video and click "buy" saves viewers' time: they don't have to beg in the comments for a link or dig one up themselves.
These shoppable links marry content and sales together, directing the audience where you want them to go right in the TikTok app. This reduces the gap between want and have, and lowers the chance a long load or an app switch will make the buyer rethink their purchase.
Create urgency through TikTok Live. This is a stronger tool for creators, but could still be useful for brands. Induce a little FOMO in your audience by running real-time sales and discounts that you have to be watching right at that time to take advantage of. Think of it as QVC for the Gen Z and Millennial crowd.
A Dive Into the Demo of TikTok Shop
TikTok Shop is a great feature to keep an eye on because the audience is already there and primed for it. Especially if your brand, product, or service targets Gen Zers.
Gen Z in many ways built TikTok, and they're all still there. According to a recent survey, when asked what platform they were most likely to use to make a purchasing decision, TikTok came in second after Instagram (71%) but tied with YouTube (68%). By contrast, older generations had Google or brand sites as their most common responses.
In fact, Instagram may only rank slightly higher with Gen Z than TikTok because Instagram was first out of the gate with a shopping feature.
What Our Social Team Has to Say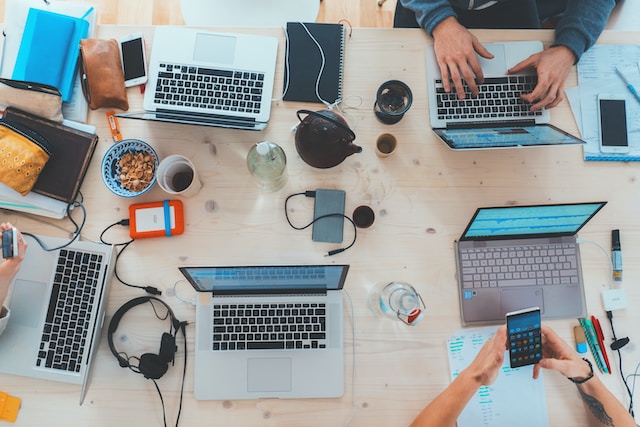 As usual, we turn to the newly acquired social team at Inspira Marketing for expert analysis of this latest move by TikTok. Over to you, Holly:
"Finding success through TikTok Shop will differ for brands depending on their size. TikTok's younger audience is resistant to traditional advertising. They're skeptical and very critical of large brands, while far more supportive of small, up-and-coming names. Though TikTok Shop may be a relationship test for larger brands, it's a great opportunity for smaller brands to harness the power of fresh trends in the digital landscape." – Holly Vaughn, Digital and Social Media Manager
And now to Alexa with the Weather. Err, Shopping:
"I often find myself turning to TikTok for inspo before using Google. It's ideal for things like vacation ideas or the best makeup products for X. Given the growing influence of '#TikTokMadeMeBuyIt,' I wouldn't be surprised to see people directly shopping in-app. Personally, I've already succumbed to this trend numerous times on Instagram, it's only a matter of time before TikTok Makes Me Buy It." – Alexa Sorensen, Digital Marketing Specialist
To Shop or Not to Shop
As with any new social media feature, a mix of courageous enthusiasm and thoughtful caution is always your best bet. Wait too long and you lose the chance to pioneer a trend, jump in too hard and you might have thrown money and time into a chipper-shredder.
Brands and influencers should begin to explore the new feature as a part of their digital strategy–though it is still early, and there isn't enough data to definitively prove its necessity for social media success. Then again, considering how similar features (like on Instagram) have fared, we're betting at a solid number of consumers will be embracing those buy links without reservation.
If you're interested in exploring TikTok Shops, or just need help with TikTok in general, our social team can help you craft a strategy that fits your brand. Reach out and let us know.
This article has been published in the Association of National Advertiser's (ANA) Marketing Knowledge Center. Click here to visit their blog.
---
Subscribe for more
Inspira news, insights, and white papers
"*" indicates required fields