The Ultimate Guide to Pinterest Marketing  (Part 1)
By Bobby Johnson
November 3, 2023
Pinterest is one of the unsung heroes of social media marketing, quietly bringing in tons of views and engagement while being largely ignored by many brands.
Pinterest has grown massively in the past few years, and is up to 465 million active users monthly. What might surprise you is that Pinterest is more active than Twitter(X) and Reddit, which tend to get more headlines but fewer views. Pinterest isn't just a DIY inspiration site, or a place for recipes and fan art. Pinterest is a major influence on how users make purchases.
In our two-part series, we're covering why Pinterest is such an effective channel for brand awareness, how to create content that gets pinned, and how to effectively fold Pinterest into your campaign strategy.
Understanding Pinterest Marketing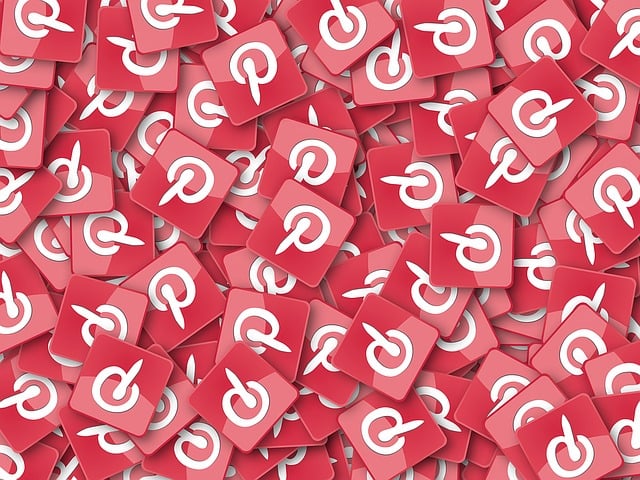 The first question is "what is Pinterest marketing?" And it's a good one.
Basically, companies post branded visual content to boost awareness, increase audience engagement, and drive traffic to their website, like most social media sites.
What's unique about Pinterest though, is its visual storytelling capabilities. As an almost entirely image-based platform, content lives or dies but how striking it is. How "pinnable" it is to a board, how it suits a user's interests or inspires them.
Pinterest thrives on discovery, on how users find one idea that links to another that links to another, following a chain of content down into increasingly more detailed and/or niche interests. This is the perfect seeding ground for businesses looking to introduce their products and ideas organically to users seeking inspiration and creative solutions to their problems.
Social media users come to Instagram for entertainment, Facebook to connect with family and community, X to yell at each other, etc. Marketing campaigns on these platforms have to come in at an oblique angle, selling themselves as entertainment, as conversations.
What's so perfect about Pinterest as a marketing platform is that the user base comes to it specifically to solve a problem. To find inspiration for a project, to create fashion boards, to find home decor. There's no need to be coy: tell the users what your company has and show them what it can do.
Pinterest is at its heart a demand-generation engine seeking a supply. The user base is a diverse demographic of problem-solvers, and Pinterest opens the doors for businesses across any industry to tailor their content to provide their solutions to a highly receptive audience.
Pinterest by the Numbers
Pinterest boasts a remarkably wide-reaching user demographic. The breakdown of the age demographics of Pinterest users reveals that the large majority of users, over 58%, are aged 18 to 34.
Pinterest is a discovery powerhouse. According to the Pinterest audience breakdown we linked above, 85% of Pinners say Pinterest is where they go to begin a new project. Additionally, 80% of weekly Pinners have discovered a new brand or product on Pinterest.
The ability to engage a diverse and powerful audience base in product exploration–and the built-in shopping features–highlights Pinterest's importance to brands as an e-commerce and product discovery platform.
Elevating Your Pinterest Strategy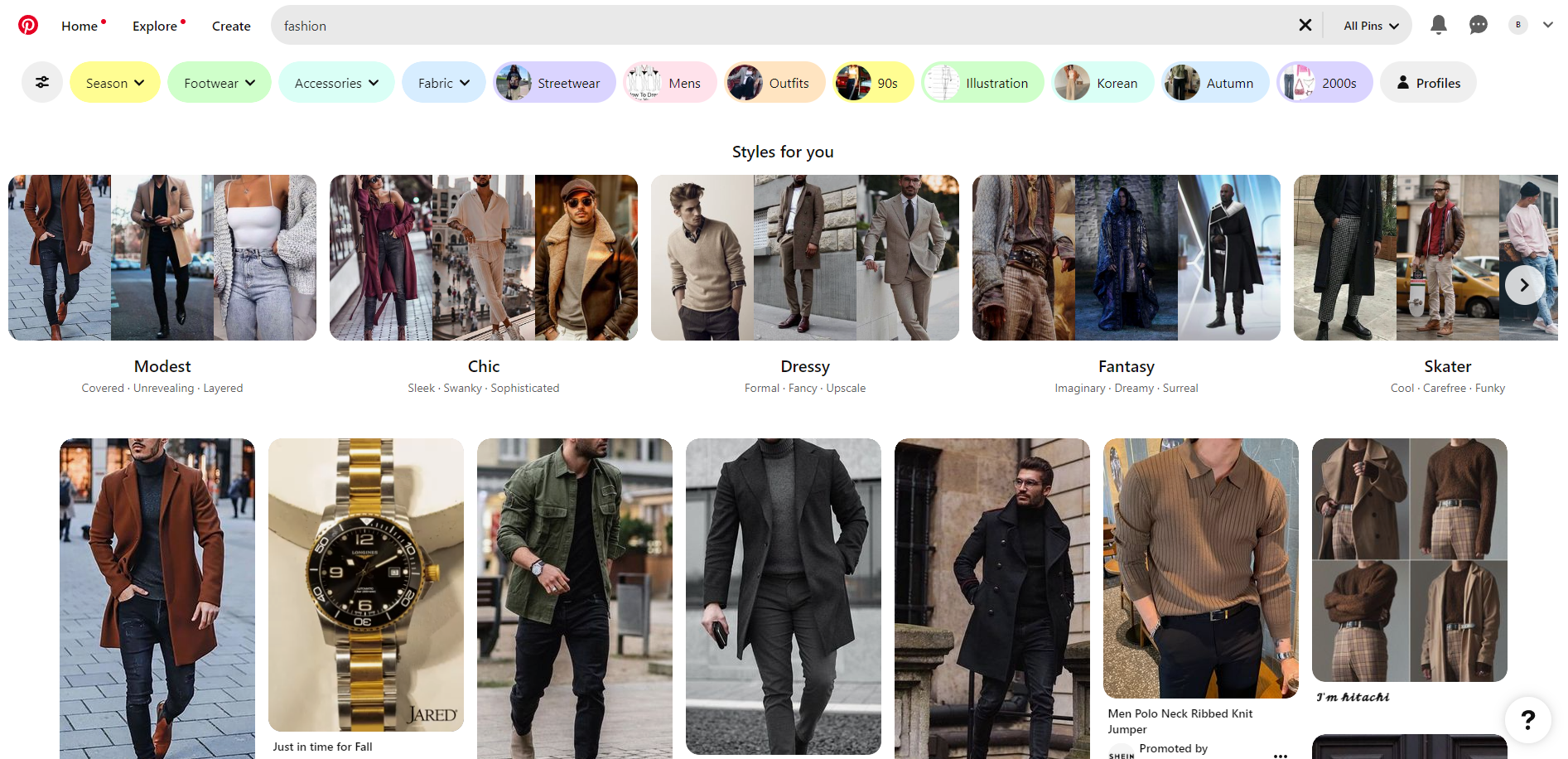 First we're gonna go over the basics of where to start, and then we'll expand on strategy in next week's article.
Step 1: Create a professional Pinterest profile for your brand. What do we mean by professional? It means creating a business Pinterest account, first, because it gives you access to critical marketing tools and data analytics.
Step 2: Optimize your brand's Pinterest account for user interaction. You'll have to brand your profile with tailored images, a concise bio, and engaging covers and titles for your "Boards." Consistent, high-quality visuals are key to establishing and reinforcing your brand identity on Pinterest.
Step 3: Craft a diverse content strategy. Pinterest has different "pins" for different forms of content. You have to diversify and hit all of these "pins" to get as many hooks in the water as you can.
Image pins are a single image, pretty simple
Video pins let you either shuffle a bunch of still images together or create individual or multiple videos that exist in the same pin
Rich pins sync data from your website, and can come in the form of product pins, article pins, or recipe pins, pulling pricing, titles, descriptions, and availability from your site
Product pins, a form of rich pins, are obviously popular with businesses. Product pins are extremely versatile, giving users pricing information, sizes, and availability, and even letting users try on certain products visually
Brands don't necessarily have to use every kind of pin, but it doesn't hurt to engage with each kind of audience.
Step 4: Stay up to date. Like any social media platform, Pinterest has trending topics and hot conversations. Keeping an ear to the ground, especially for topics related to your brand or your niche, will help you craft up-to-the-minute content to grab attention.
Step 5: Explore paid campaigns. Pinterest has advertising tools like "Promoted Pins," extending your brand's reach for just a few dollars and allowing you to target a larger but still relevant audience. Like any paid campaign, a few bucks used strategically will lead to more website traffic and conversions.
In fact, Pinterest gives a 32% better return on ad spend (ROAS) than other platforms.
Discovery through Visual Storytelling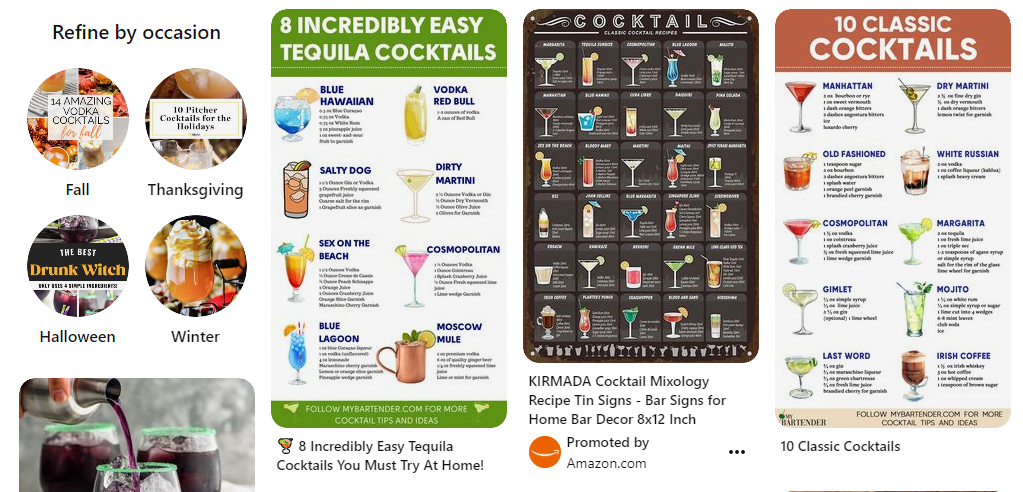 Pinterest offers a unique and influential visual storytelling platform for brands to reach a diverse audience, grow their sales, and boost discovery.
We'll be back next week with more detailed Pinterest strategies, and examples of the companies that are doing it the best (and getting the most bang for their buck).
If you don't want to wait a week or you're aiming to start a Pinterest campaign right now, reach out to the folks at Inspira Marketing who've successfully done it in the past.
---
Subscribe for more
Inspira news, insights, and white papers
"*" indicates required fields