Report from the Floor: Firsthand Takeaways from Inbound 2023
By Bobby Johnson
September 19, 2023
Our team member and Director of Marketing and Communications, Melissa Burns, attended Hubspot's INBOUND 23 Marketing and Sales Conference for the very first time. And, according to our conversation, it definitely won't be her last.
INBOUND began in 2011, and we are on its 12th iteration. The conference takes place at the Boston Convention and Exhibition Center every year, usually sometime in September. This year, over 11,000 people attended in person, with thousands more online through a dedicated live-streaming component itself offering over 180 sessions.
Today, we're digging into Melissa's experience at the conference, what she learned, and the highlights of this year's exciting show.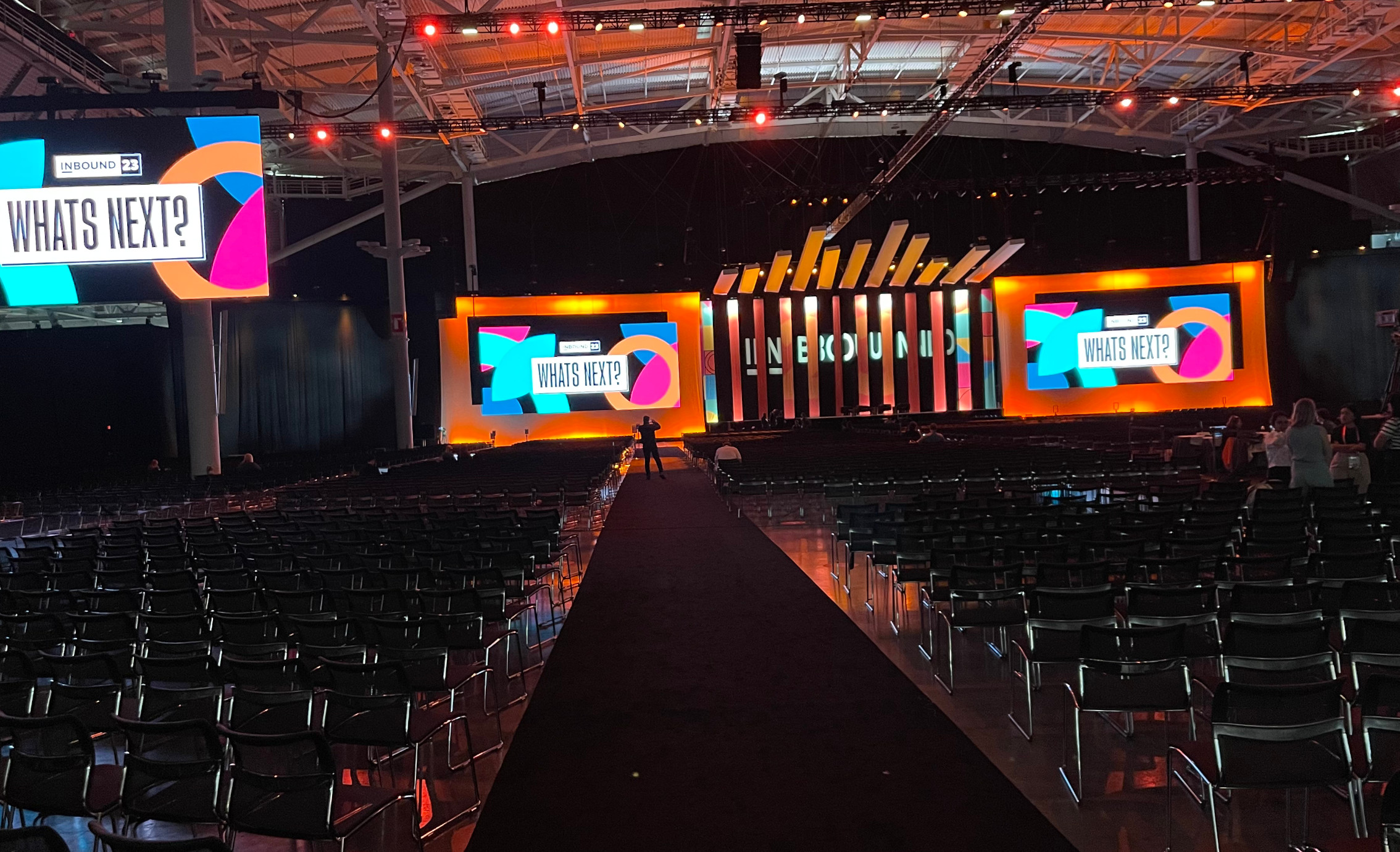 The Four Content Themes of INBOUND 23
When looking at INBOUND 2023 as a whole, we found that five topics seemed to rise above the din.
AI (Artificial Intelligence)
No, not the Spielberg movie you forgot existed. We're talking machine learning and AI content generation, the kind you've been hearing about non-stop for the past eight months.
We found that almost every session we attended at INBOUND mentioned AI to some degree. In fact, 18 sessions had "AI" right in the title. However, we noticed that while many attendees seemed wary about the more overly optimistic utopian promises of AI, almost all were open to AI as a tool to make work easier. Think less "job-replacement," more "cutting back on tedium."
AI was often positioned as a time-saver in the sessions we attended, touching on its use to help with content brainstorming, relationship building, and data dissection.
EQxIQ
We've talked about EQxIQ before, and it seems the industry is catching up to the idea. We saw a ton of sessions at INBOUND about how to collect, examine, and utilize data (IQ) to make real connections (EQ) with prospects and customers.
In essence, if I may make the oldest reference possible, we want the Tin Man to have a heart.
Those sessions most interested in combining EQ and IQ included:
9 Ways to Generate More Response Using Behavior Science
More (DOES NOT) = Better: How to Market Like a Human
What 100M+ Phone Calls Reveal About Data-Driven Marketing
Keys to World-Class Content and Winning Trust in the AI Era
Transparency, personality, authenticity, and consistency were the watchwords of the sessions we attended.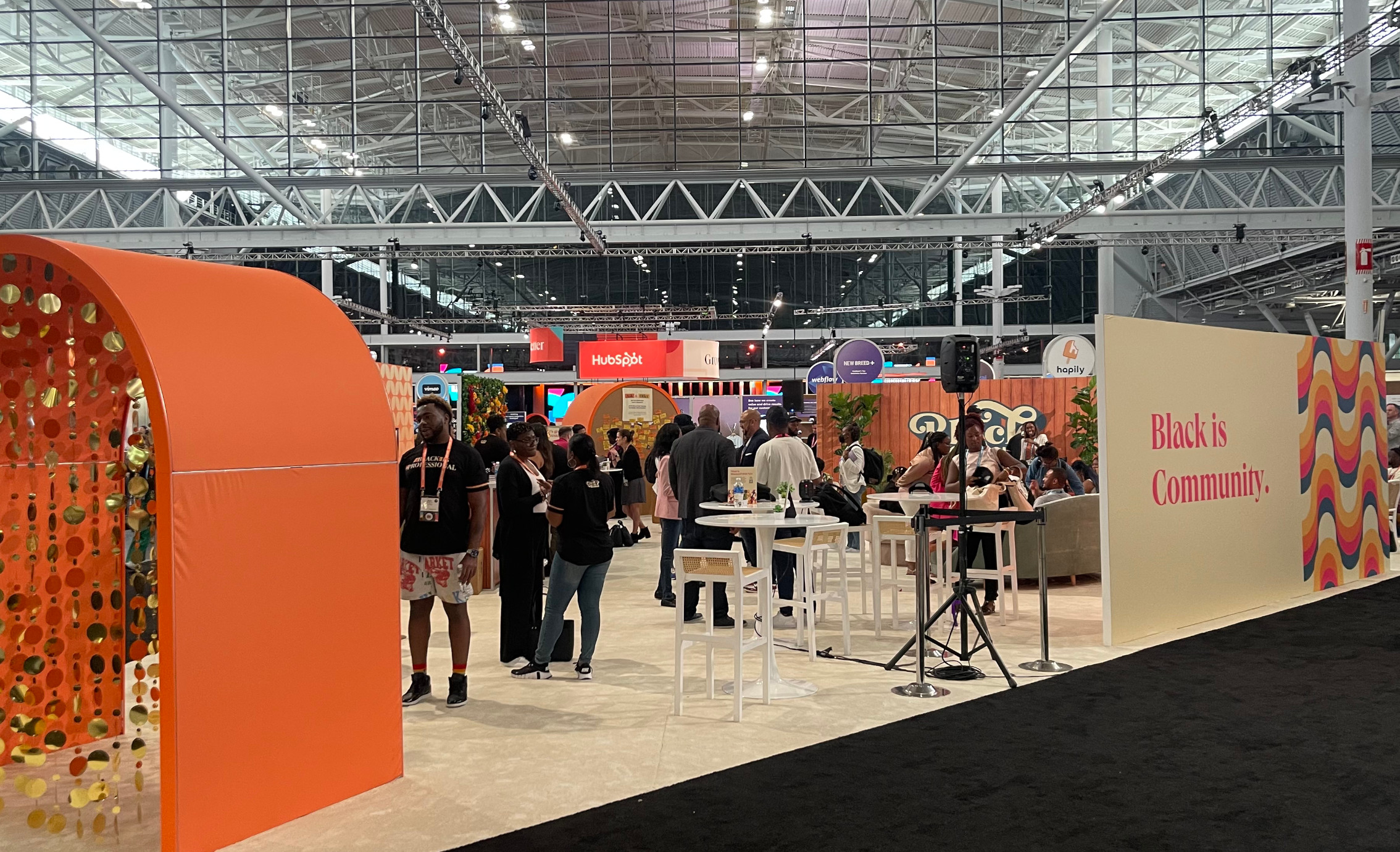 Email Marketing
Social media and AI take up a lot of space in the online marketing conversation, but many people forget that email marketing is still one of the most effective ways to reach your customers. In fact, a recent survey showed that 71% of marketers are sending more emails than ever before.
We really loved the session "New Email Marketing Test Ideas and Pitfalls to Avoid" at INBOUND, and felt it passed on truly helpful, actionable insights, including but not limited to:
The importance of personalization in your emails
An aspirational, c-suite-level tone
Using real numbers in your content (11,528 people versus 12,000, or 7 steps instead of 5 or 10)
Formatting your CTAs in the first person ("Save MY spot") and making them specific ("Claim MY gift")
Subject lines focusing on pain points
LinkedIn Newsletters (which many people aren't even aware of)
Client testimonials
To put a fine point on it, send more personalized emails tuned to your customer's problems and your brand's solutions. And say the word "exclusive" more.
Social Media
This won't surprise social media gurus, but when it comes to the advice we heard at INBOUND, video is king.
Our team noticed that video was repeatedly touted as the dominant form of content in the marketing world. Personalization and authenticity were also common refrains, the same attributes valued so highly in email and EQ/IQ interactions, interestingly enough.
At the "Brand Boost: LinkedIn Content and Creative Best Practices" session, they covered creating emotional connections with your audience. Not being afraid to get personal, and to show a little personality. There's a line between professionalism and being a real person on LinkedIn, and we all need to learn how to start jump-roping with that line.
During the Hubspot Spotlight keynote, we noticed an interesting statistic: 44% of buyers are using social media as their primary source for discovering products.
Final Takeaways from INBOUND 2023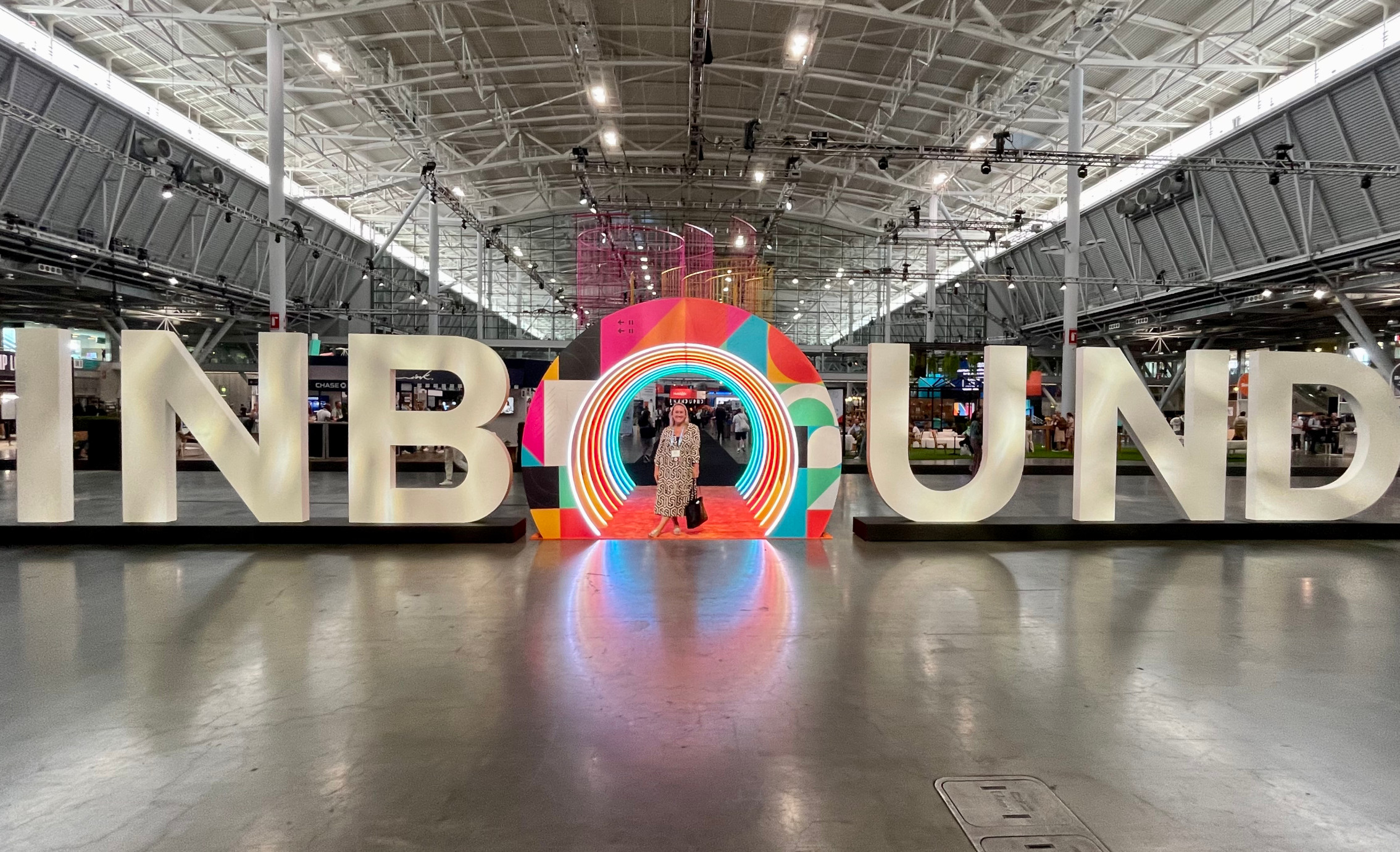 "With over ten years of experience producing trade shows and events, it is safe to say this year's INBOUND conference was a top-notch experience and a must-see event for marketers. Despite being a first-time attendee, I was able to easily plan my agenda, navigate the event, and learn from dozens of conference and networking opportunities. There were amazing, far-ranging discussions from the latest and greatest in AI to the essentials of marketing's roots in email campaigns, telemarketing insights, brand activations, and more.
Over the course of three days, I was not only able to elevate my own personal knowledge and expertise for my career and my agency's growth but absorb important insights to help benefit the diverse range of brands my agency has acquired as clients." – Melissa Burns, Director of Marketing & Communications
To learn more about INBOUND, hear other insights about the show, or on how to use the marketing strategies we're talking about, reach out to Inspira Marketing.
---
Subscribe for more
Inspira news, insights, and white papers
"*" indicates required fields