EQ Versus IQ: Marketing with Empathy
By Bobby Johnson
October 26, 2022
October is "Emotional Intelligence Awareness Month," which makes this the perfect time to talk about EQ and empathy in marketing.
Specifically, we're talking about how to leverage empathy to understand our brand and our customers, and how to combine empathy with hard data to create more effective marketing campaigns and brand activations.
Empathy, when combined with the IQ of hard data, also connects us with not only our customers, but our community.
Business IQ and Why We Need Data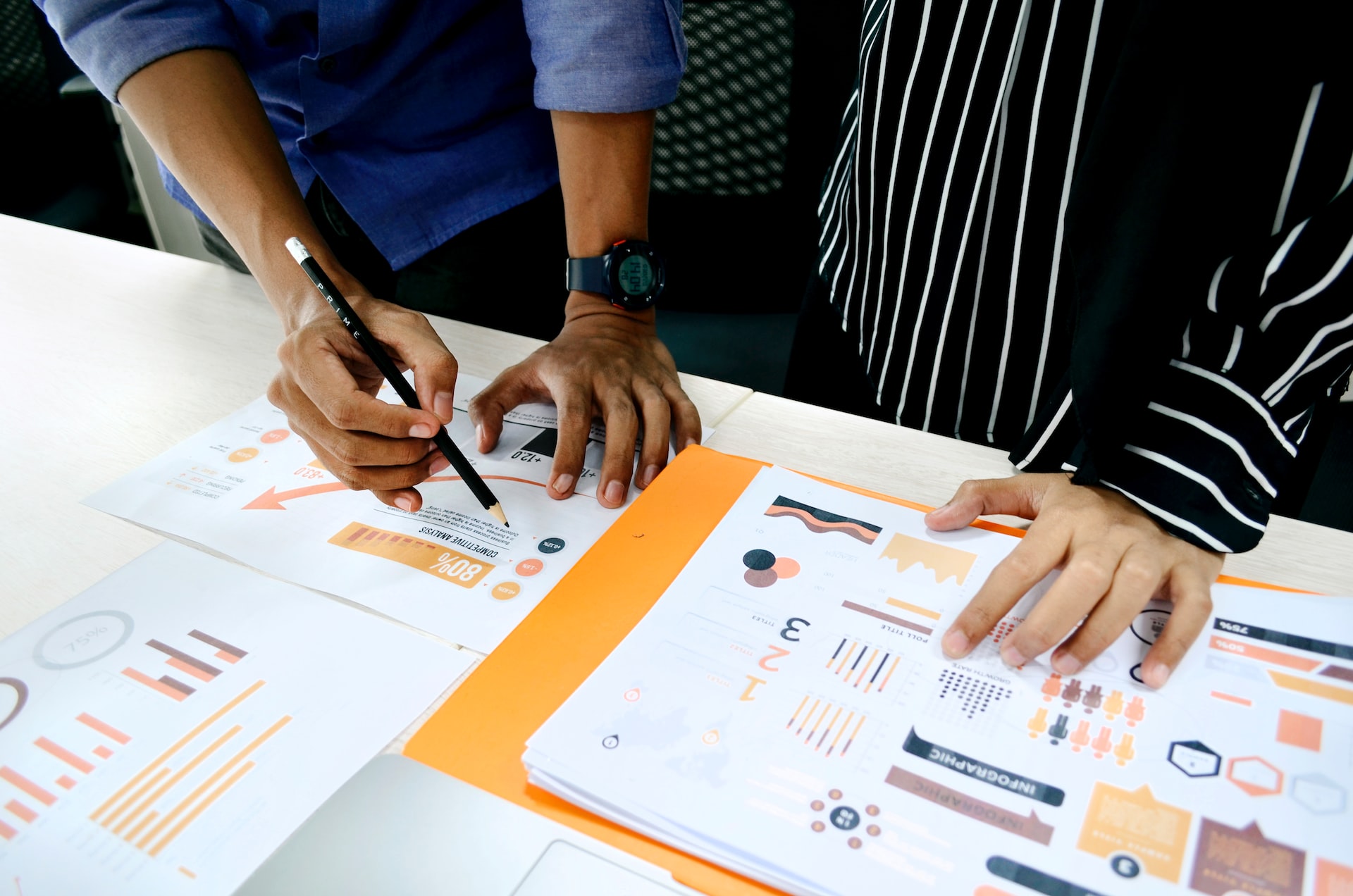 Don't worry, we're not going to offer a hot take like "delete all your spreadsheets." Having hard data on how our products are performing will always be priceless.
If your marketing strategy doesn't have "IQ" not only in the planning stages but during execution and review as well, you're flying blind. Sales and performance data ensure our marketing and sales efforts are having a measurable effect.
There's a reason the global market research industry reached over $76 billion dollars in 2021, and is projected to hit $108 billion by 2026. What we are suggesting, and what serves as the cornerstone of Inspira Marketing's success, is that EQ serves as a force multiplier for IQ.
If IQ tells us there's a storm ahead, EQ helps us avoid the storm. To put it more positively, IQ tells us we did well and EQ is the reason we did well.
EQ and the Importance of Empathy in Marketing
EQ is important to marketers because it moves past the data, turning the numbers and percentages into communities, into individuals. Real people with names, the ones who buy our stuff.
If you're not familiar with the term, EQ stands for "emotional quotient." The official definition refers to emotional intelligence, or the ability to perceive and understand the emotions of not only yourself but the emotions of people around you. It's basically "empathy," though there is some variance in meaning.
Empathy should be a part of pretty much any human activity, but it's also hugely helpful to business. According to a Businessolver study, 70% of workers and 84% of CEOs believe that empathy creates better business outcomes. This isn't surprising, really: humans are emotional creatures, and understanding those emotions and learning to predict them will improve any strategy. But, with marketing in particular, empathy could not be more important.
Marketing is the art of communication, and so is empathy.
When speaking to Event Marketer for its 2021 Top 100 List, Inspira CEO Jeff Snyder laid out exactly why empathy is such a core tenet of Inspira Marketing. And how the stressors and challenges of the pandemic made empathy more important than ever.
"For Inspira, (the pandemic) made us even more empathetic leaders – for our people, for our clients and their businesses, and for the consumer. It's made us more accountable for diversity, equity, and inclusion within our agency and more aware of how people who are different than us experience things. We listen more closely to their stories and take our cues from those both in and outside our agency who have lived experience." – Jeff Snyder, CEO, Inspira Marketing
EQ is the ability to see the differences in people and to equip us to embrace and understand these differences to communicate with new audiences. We don't all have the same experience, so we don't all have the same problem, and we don't need the same solution.
Since most products are just "solutions to problems," the more problems we understand, the better.
But saying "EQ is great" isn't enough. Let's talk about how to combine EQ and IQ to create unique, successful campaigns and activations.
Combining IQ and EQ to Create Something Better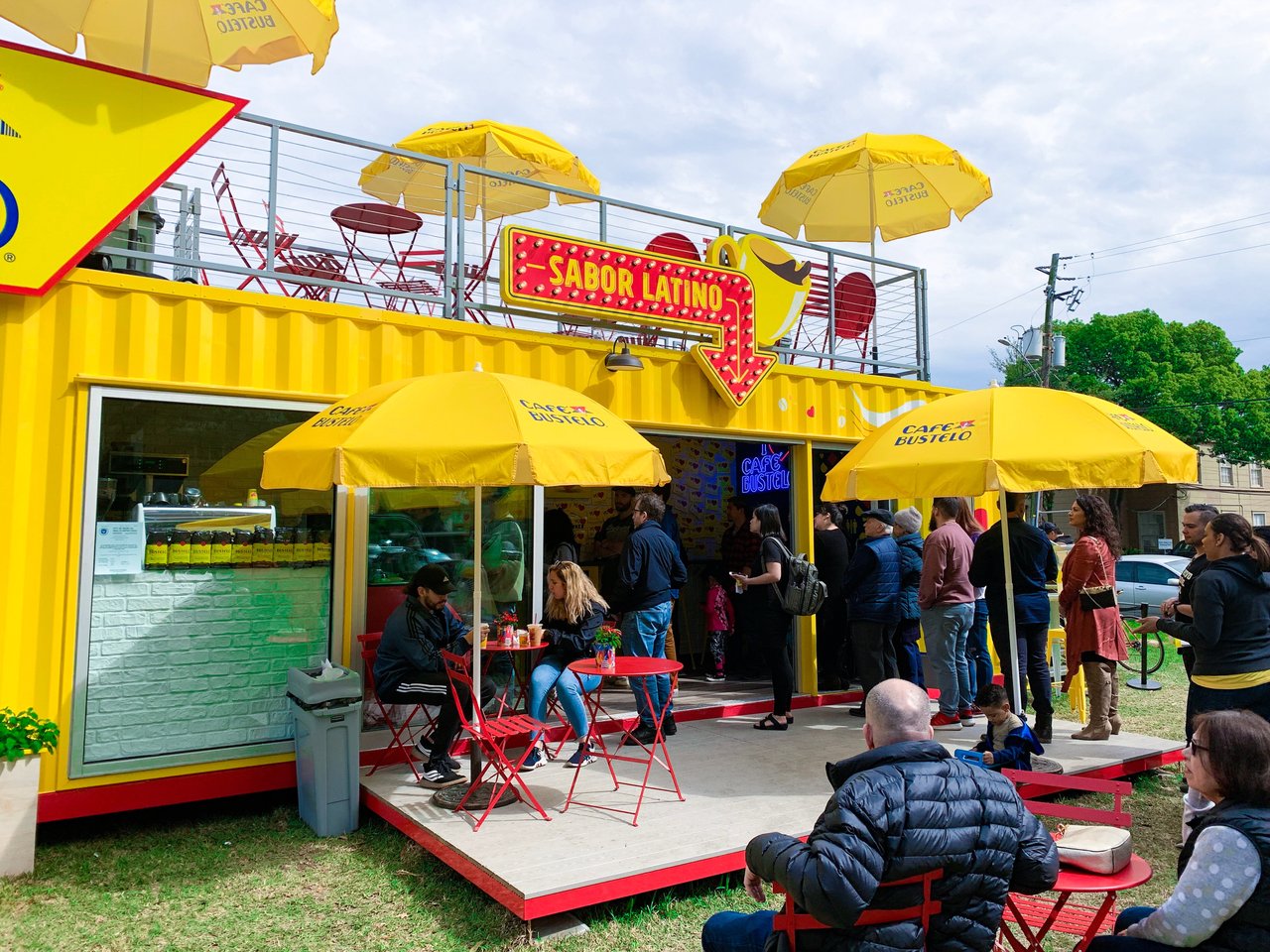 One of Inspira's most successful activations–a pop-up coffee shop in a vibrant yellow converted shipping container for Café Bustelo–combined EQ and IQ to find an audience and grab their attention.
In the planning phases, our "IQ" told us that Millennials love coffee. Their coffee consumption is off the charts compared to other generations. The data also told us that 77% of Millennials consider themselves "culturally open," meaning they're willing to experience food, events, and practices outside of their culture.
Lastly, data showed that many Millennials like to be around other people, and to be part of a community.
A good start, and useful data for planning a coffee-based activation.
When speaking to Event Marketer about 2022's Top 100 List, CEO Jeff Snyder explained how EQ transformed that IQ data into a plan of action:
"We used our proprietary EQxIQ method to look at what drives motivation and brand preference (EQ – mindset modeling, national field team panels, custom surveys, etc…) and business intelligence (IQ – custom analytics, syndicated data, performance, and sales data) to develop our strategy. EQ – Mindset modeling revealed that culturally curious Millennials strive to connect with their community and have a driving passion for food culture. Presenting Café Bustelo as an authentic cultural icon had the potential to solidify a deep affinity towards the brand."
The Café Bustelo mobile cafe didn't just serve coffee and espresso, it also showcased the work of local mural artists in the community. Flamenco dancers joined the activation, too, turning the pop-up cafe into a cultural event that drew massive crowds and won an award for Best Local/Regional Campaign.
Which was exactly what Inspira was trying to do. Combine the IQ of "Millennials drink coffee, seek community events, and look for new cultural experiences" with the EQ of understanding the Cuban art and influences that matched Café Bustelo's roots.
And in doing so, we helped an already successful brand find a new, receptive audience that could have been missed with raw data.
A Winning Equation
We sometimes refer to this idea as EQ x IQ, a semi-formal equation that reminds us to look at the problem by the numbers and through the human element.
If you're looking to learn more about EQ and IQ in marketing, or to execute a successful EQxIQ activation of your own, connect with one of us at Inspira any time.
And be on the lookout here and on Inspira's social media channels for an exciting new announcement and shift in our own EQ.
---
Subscribe for more
Inspira news, insights, and white papers
"*" indicates required fields