Sipping Season: The Summer of Hard Seltzers in 2023
By Bobby Johnson
August 23, 2023
If you've been at a party this summer, we're willing to bet you've seen one or all of the following: sunshine, sweat, and seltzers.
Spiked Seltzer launched in 2013, but it wasn't until the summer of 2018 that seltzers began to dominate mainstream alcoholic beverage sales. The biggest folks on the block are of course White Claw and Truly, the Coke and Pepsi of the seltzer world. However, a variety of flavors and styles have since cracked the market (220 brands by most recent count).
But why seltzers, and why now? A few reasons, really. Consumers are more health conscious, and they're experimenting more with low or no-alcohol beverages. Its also possible the pendulum has simply swung the other way from the craft beer phase and many folks are looking for something a little different.
Whatever the case, hard seltzers are here, people love them, and social media is paving the way for their continued success. Let's take a look at the current landscape, how Instagram is changing the seltzer marketing game, and which brands are doing it right.
Instagram's Role in Hard Seltzer Promotion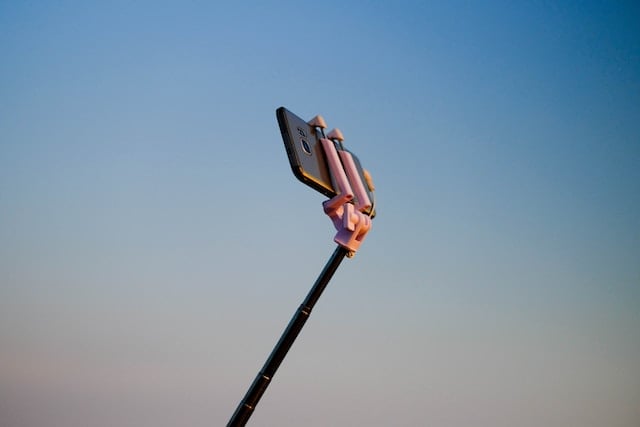 Why, and how, has Instagram become such a huge channel for hard seltzer marketing?
Instagram has the perfect audience for seltzer-drinkers. For one, Millennials love Instagram: recent data shows that 60% of Instagram's most engaged users are Millennials. And Millennials were the first real drinkers of hard seltzer: many Gen Zers weren't exactly drinking age ten years ago, and only a few were out there drinking and buying in 2018.
Millennials also love low-calorie options, and are focused on healthy consumption.
Seltzer packaging is highly visual and perfect for the Instagram aesthetic. Instagram is all videos and visual content: color goes a long way. Most hard seltzers come in exciting and colorful cans, and are often splashed with cool art.
Seltzers aren't in a brown or green bottle: seltzers are bright, vibrant, and easy to share. They ooze a laid-back but fun sense of chill.
Brands position seltzers as active and social. Seltzer brands know their market: people who are social, people who are adventurous, and people who enjoy cutting loose and sharing their experience. With that in mind, hard seltzers score an easy victory on Instagram: they too are tied to activity, social gatherings, and health-conscious but simultaneously carefree lifestyle.
Instagram is often "aspirational" and "fun," and so are most hard seltzers.
Hard Seltzer Brands Thriving on Instagram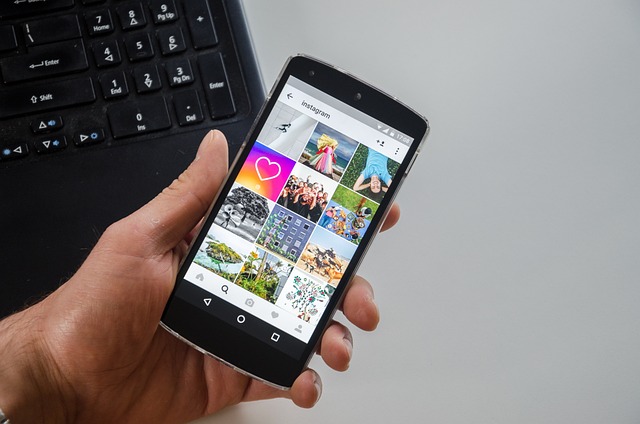 Let's take a look at the seltzers that are killing it on the 'Gram. We'll examine their stats, why they became popular, and the kinds of campaigns they're executing. Follower counts are current as of August 2023, and the engagement statistics come from the last six months.
1. White Claw
White Claw is practically the "Xerox" of seltzers, and its Instagram reflects that. It rose to prominence by being a first to market, the brand becoming popular right out of the gate, and attaining the most followers out of the major players in the space.
Instagram follower count: 218,000
Average engagements per post: 1000+
Engagement rate: 0.46%
Instagram strategy: They seem to be great at latching onto pop culture trends, and they do a lot of giveaways to increase their engagement.
Notable campaign this summer: Their "Claw Back Your Summer" campaign focused on hard-working folks needing a break.
A recent survey showed that 54% of employed US consumers weren't planning a summer vacation in 2023. This inspired White Claw's campaign to promote rest, relaxation, and self-care, and it allowed followers to enter a contest to win vacation prizes.
The campaign highlighted the benefits of vacations like improved relationships and career satisfaction. And, of course, to put White Claw front and center as the "downtime" drink.
2. Smirnoff Ice and Vodka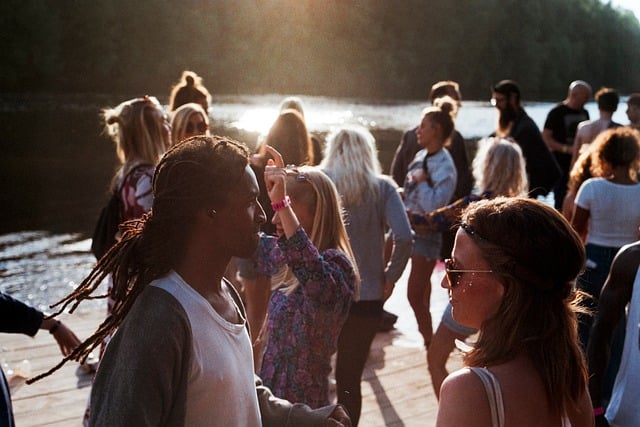 Smirnoff Ice predates the seltzer movement, but it occupies a similar spot as a refreshing alternative to beer that's been on the market for some time now. Smirnoff vodka is one of the most recognizable brands in the world, and is the base of many summer spritzers and cocktails.
Instagram follower count: 249,000
Average engagements per post: 500+
Engagement rate: 0.22% engagement rate
Instagram strategy: Smirnoff takes a digital-forward approach, targeting areas like music festivals, sports, and entertainment events.
Notable campaign this summer: The "We Do We" campaign aims to take on what they call the "joy recession," an apparent tendency toward alienation and depression. It focuses on creating an inclusive environment, and emphasizes diverse partnerships and the community at large to create connection.
3. Lone River Ranch Water
Lone River Ranch Water is a good example of counter-programming, tuning a seltzer to the rural, exurb, and pioneer crowd.
Instagram follower count: 107,000
Average engagements per post: 750+
Engagement rate: 0.75%
Instagram strategy: If you're not familiar with standard engagement rates, 0.75% is well above the industry standard of 0.47%, giving them a highly engaged audience. How do they do it? We'll let our social expert speak on that:
"The brand draws in consumers via social with its authentic brand storytelling and the promise of real, natural ingredients. Lone River continues to enhance its Instagram presence through UGC, leveraging different personalities to cater to the West Texas thrill-seeker in all of us" – Kira Smelser, Social Media and Content Manager, Inspira Marketing
Notable campaign this summer: Their "Follow It West" campaign (which can be followed at the hashtag #followitwest), is a multi-year collaboration with American singer-songwriter Miranda Lambert. It's designed to celebrate the entrepreneurial spirit shared by both Lambert and Lone River. Both are Texas pioneers, both "do-it-your-own way," and both embody a down-home American flavor.
Stand-Out Strategies Succeed on Instagram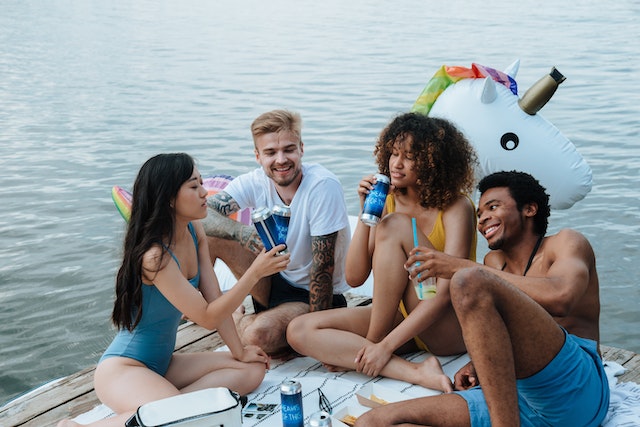 Hard seltzer brands need to focus on Instagram campaigns to make the most of their marketing budget, and to make sure their message gets to the right audience.
Here are a few key takeaways before you head on out:
Instagram is showing huge growth for hard seltzer brands of every size
Influencers are perfect for triggering the aspirational-but-FOMO quality of Instagram marketing
User-generated content is ideal for hard seltzers because they're usually consumed in social environments
But, we're not going to lie to you. The competition is strong for seltzers on Instagram, which is why a strong, standout strategy is key to success. It so happens we do that kind of thing, so if you're looking to try a new social media strategy, reach out to Inspira Marketing today.
---
Subscribe for more
Inspira news, insights, and white papers
"*" indicates required fields