5 Easy Mocktails to Get You Through Dry January
By Bobby Johnson
January 10, 2023
2023 is officially the ten-year anniversary of the "Dry January" campaign, originally created by Alcohol Concern to help people start their year right by taking a break from alcohol for 31 days.
Dry January has become hugely popular in the intervening decade. Last year, according to a CGA survey, 35% of drinking-age adults in the US participated, putting aside their favorite libations for healthier options.
For those taking a hooch break but craving something more exciting than water and coffee, we've put together a list of some of the most delicious mocktails you can mix up this Dry January.
(We promise to skip the long, winding personal journey and get right to the recipes.)
Missing a Mimosa? Try The Mimic-Mosa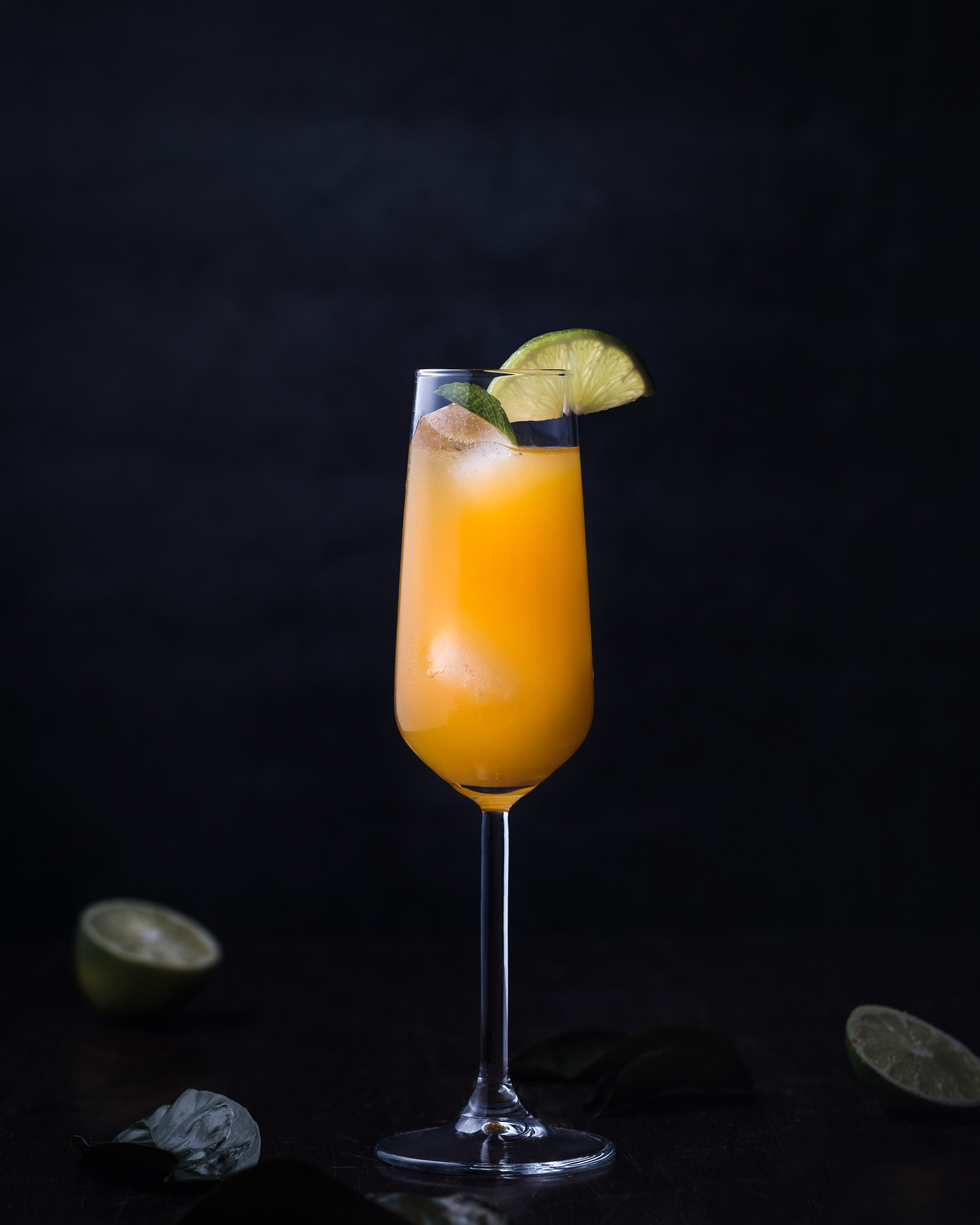 The mimosa is a classic quick cocktail that's easy to make, loved by pretty much everyone, and a staple of brunches and vacations everywhere. If you're looking to stay dry this month but missing this sparkly, tart concoction, try a Mimic-Mosa.
Mimic-Mosa Ingredients:
4 ounces ginger ale (chilled)
2 ounces orange juice (or fruit juice of choice) (chilled)
1 champagne flute (also chilled, preferably)
Again, we said this was a simple one and we meant it. Mix equal parts ginger ale and orange juice (or other juice) in a champagne flute. Garnish with lime, mint, or not at all if you don't have the greens handy.
Switch to a diet ginger ale if you're more sensitive to sugar.
Old-Fashioned Enjoyer? Try This New-Fashioned Mocktail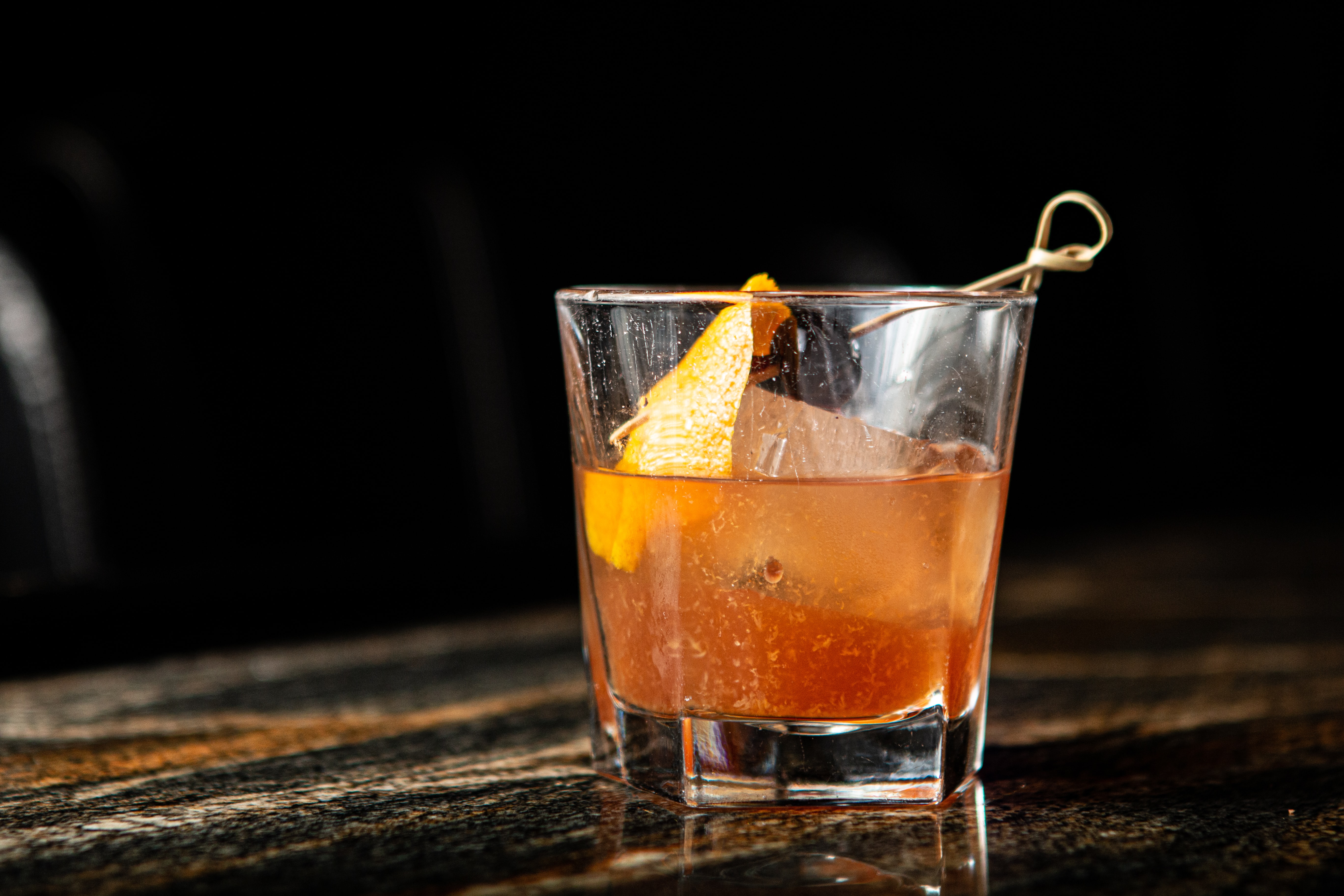 The old-fashioned is the original cocktail by many accounts, a classic mix of sweet, bitter, and aromatic flavors that's only become more popular in the last couple decades.
If you find yourself missing your old-fashioned, clever bartenders and amateur mixologists have concocted an interesting and fairly accurate substitute. The key? Replacing the whiskey with barley tea.
Old-Fashioned Mocktail Ingredients:
1 sugar cube (or half teaspoon of simple syrup)
2-3 dashes bitters (Angostura)
1 splash of water
2 ounces barley tea
1 orange twist (garnish)
1 rock glass
First, mix syrup (or muddle sugar) with two to three dashes of Angostura bitters and a splash of water. Fill the rocks glass with ice, then top with two ounces of barley tea and stir until chilled. Rim the glass with the orange twist and then drop it in the glass.
Barley tea is the tricky part, as it can take a few steps to brew. If you can't find pre-made barley tea (often under the Korean name Boricha or the Japanese name Mugicha), here are some instructions on how to brew it.
Wanna Keep Your Margarita Mondays? Try the Mocktail Alternative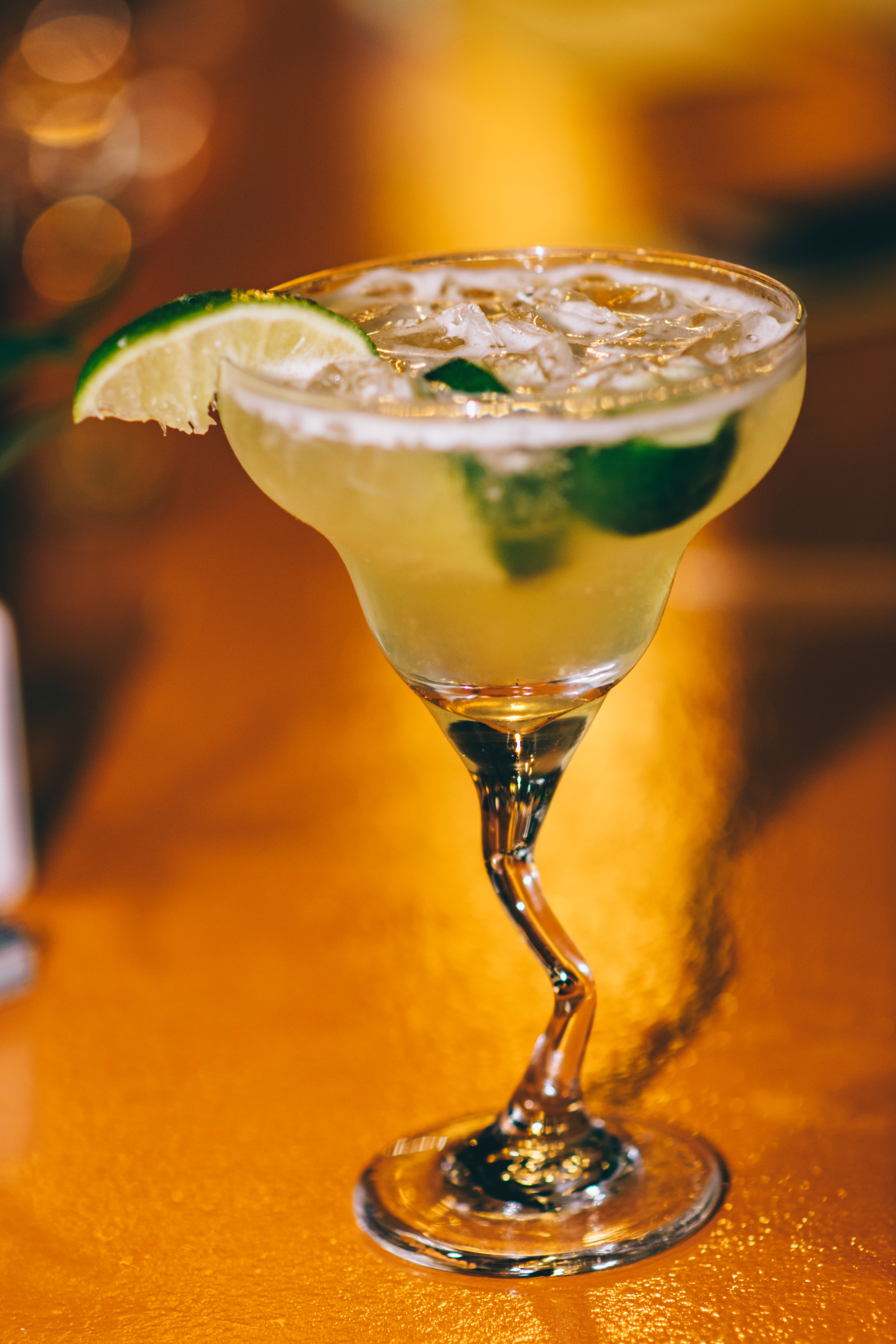 Who doesn't love the occasional margarita? It's a tart, sweet, acidic drink that tastes like a beach vacation but without all that pesky sand. Pairs well with tacos, porches, and a big group of friends.
But if you're looking to stay sober this January, we have a helpful alternative.
Margarita Mocktail Ingredients:
Coarse salt (or Tajin seasoning)
1 lime wedge
1 ounce lime juice
2 ounces orange juice
3 ounces grapefruit soda
Ice
1 margarita or rocks glass
1 cocktail shaker
Run the lime wedge around the rim of your glass of choice to moisten it. Place the salt or Tajin in a saucer or other wide, low-rimmed dish and dip the rim until the salt or Tajin clings evenly. Mix ice, lime juice, and orange juice in a cocktail shaker and shake. Strain into rimmed glass, top with chilled grapefruit soda.
Use the lime wedge as a garnish or toss it into the drink if you're not feeling fancy.
Regular Red Wine Drinker? Pick Up Some Tart Cherry Juice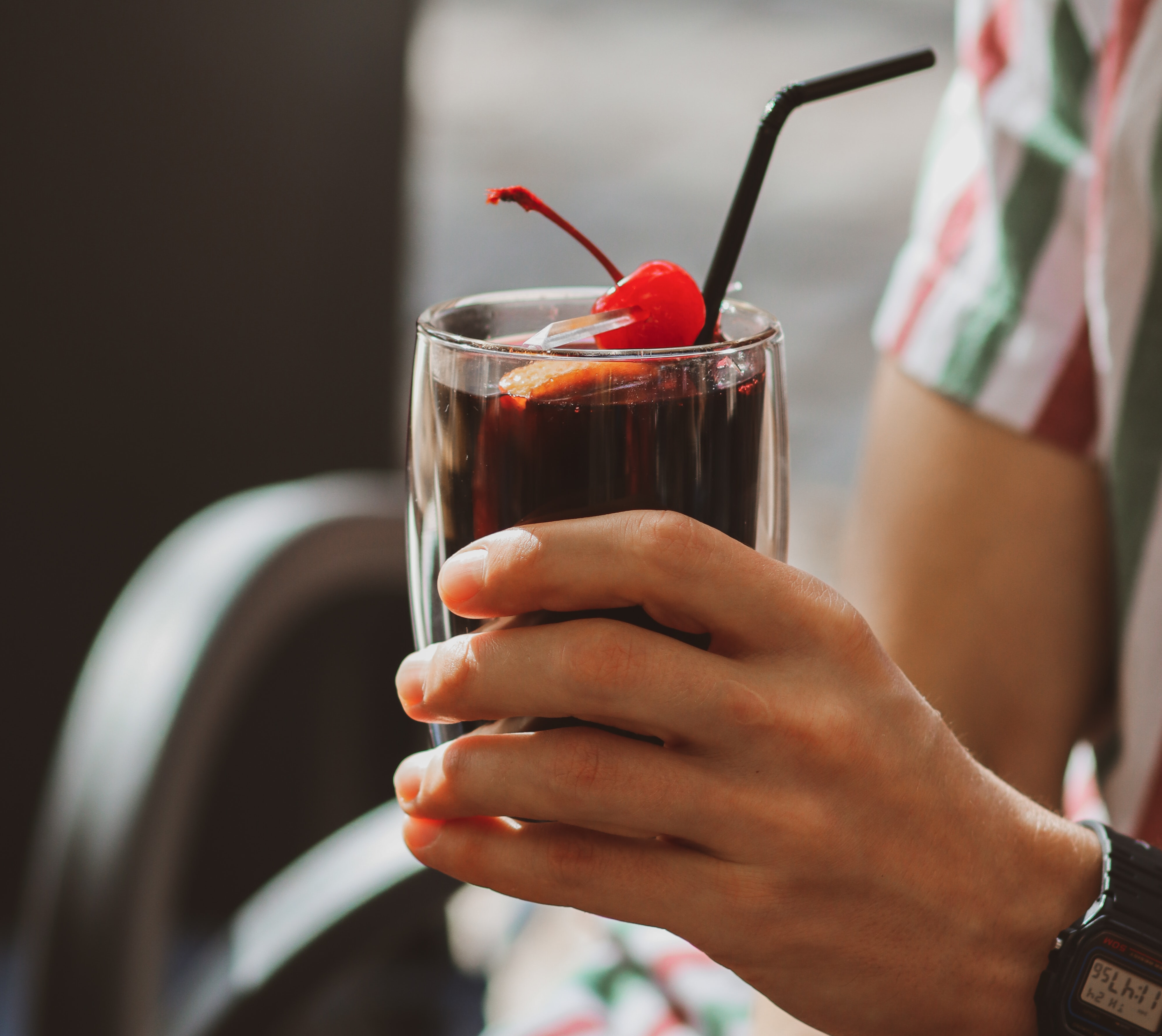 Wine is a regular part of the diets of many folks: about 1.1 billion gallons of wine were consumed in the US alone in 2021. And unfortunately, a dry red doesn't qualify for Dry January.
If you find yourself craving that evening glass of red, tart cherry juice makes for a fairly decent substitute. It won't replace a glass of Louis Latour, of course, but as a sub-in for your regular table wine it can do the job.
Used to a glass of wine as a nightcap? There's evidence that tart cherry juice can actually help you sleep better.
Enjoy a French 75? Try this Classy, Dry Alternative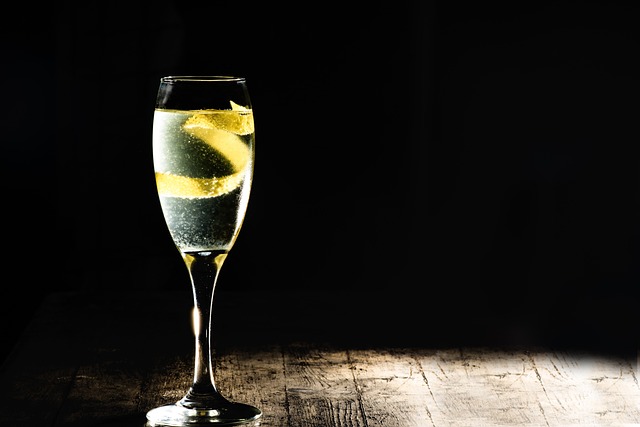 The French 75 is the champagne of cocktails, which makes sense because, well, it has champagne in it. It's an order that'll turn heads at a bar, and it's delicious, citrusy, and strong to boot.
Luckily, it isn't too hard to create a non-alcoholic equivalent that scratches the same itch.
French 75 Mocktail Ingredients:
1 cup of ice
2 ounces of lemon juice
3 ounces of tonic water
½ ounce simple syrup
½ ounce juniper syrup
1 twist of lemon
1 coupe glass or champagne flute
1 cocktail shaker
Mix ice, lemon juice, simple syrup, and juniper syrup into a cocktail shaker and shake thoroughly. Strain into a chilled coupe glass or champagne flute, then top with chilled tonic water. Garnish with a twist of lemon.
If you can't find premade juniper syrup, which admittedly can be tricky, you can make it yourself without too much fuss.
Enjoy irresponsibly, because it won't get you sloshed no matter what.
---
Subscribe for more
Inspira news, insights, and white papers
"*" indicates required fields