Diageo Promotes Moderation Through DRINKiQ Program
By Inspira Marketing
February 2, 2021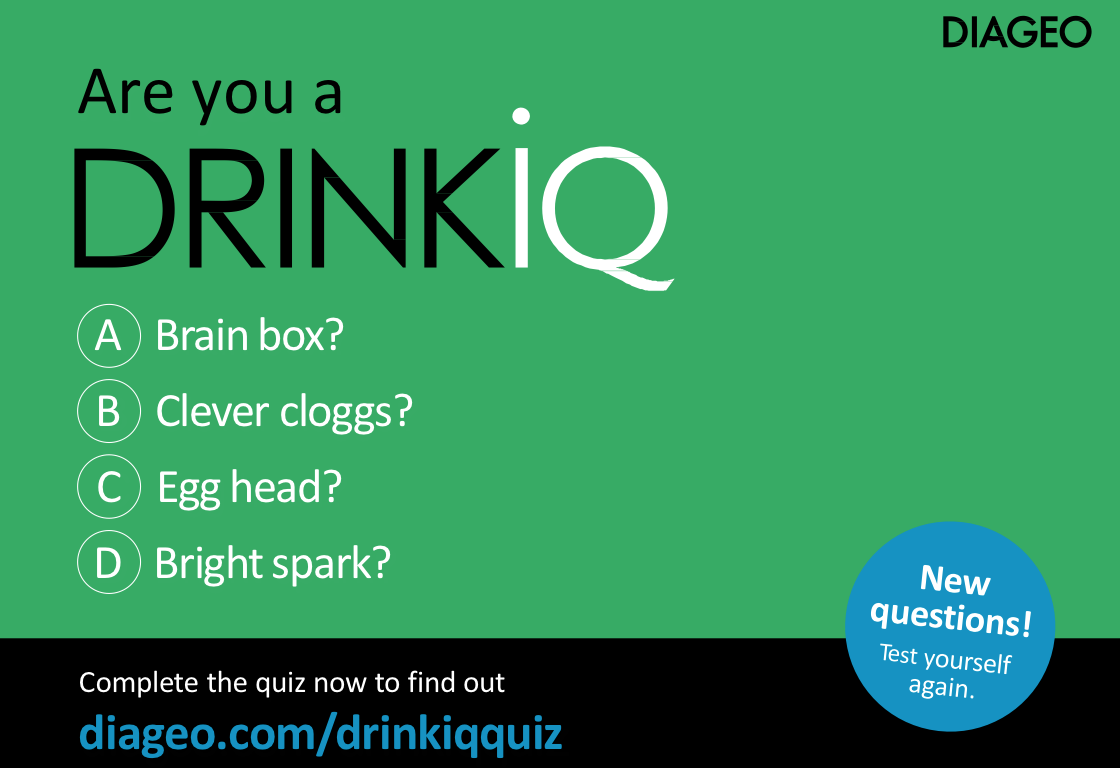 Alcohol can be part of a balanced lifestyle and play a positive role in social gatherings and celebrations. Misuse of alcohol, on the other hand, can cause serious problems for people, their communities, and society.
In an effort to reduce alcohol-related harm, Diageo has focused on three areas: reducing underage drinking, reducing drinking and driving, and promoting moderation. In addition to previous campaigns that encouraged moderation, such as the Crown Royal Water Break and Guinness Clear, Diageo has rolled out the DRINKiQ program to help frame people's relationship with alcohol and empower them to achieve a balanced lifestyle.
One such element of the program, the DRINKiQ quiz, is a simple tool that tests consumers' knowledge on the effects of drinking. Nearly 100,000 have taken the quiz in the past year, with 74% reporting they had improved knowledge about alcohol.
To check out the quiz, which takes about five minutes to complete, head to this link!
---
Subscribe for more
Inspira news, insights, and white papers
"*" indicates required fields