Inspira Spotlight: Farah Brigante, Group Creative Director
By Bobby Johnson
June 16, 2023
Today we're getting to know Farah Brigante, Group Creative Director at Inspira Marketing.
From her philosophy on creative success to her updated bucket list, learn how Farah navigates Inspira, client work, and even just a rough day.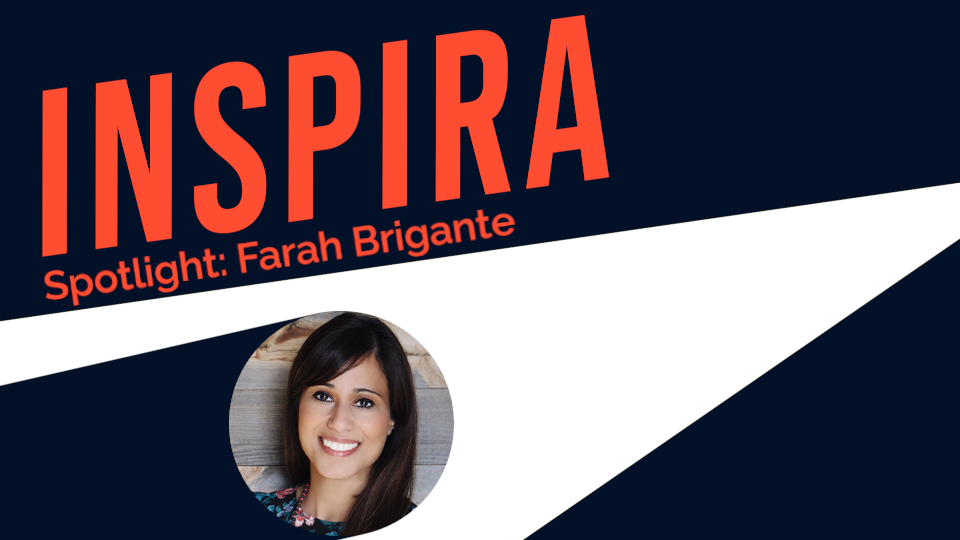 What's different about being a creative director versus an art director?
In the advertising industry, your trajectory as an art director is to eventually become a creative director. It means that you must be great at thinking conceptually about ideas and seeing them through.
As a creative director, you have years of experience not only coming up with ideas but leading and managing teams.
What does a typical day at Inspira look like for you?
Now that I am on the new business transformation team, my days look slightly different. I can go from prospecting a new client, and coming up with some sell-in ideas for a pitch to working on a proprietary AI tool. It's exciting!
You've been at Inspira for four-and-a-half years now. What have you learned in your time here?
Wow! Time does fly. My time here has been nothing but incredible. I've had the opportunity to pitch and win new business and then bring it to life for so many brands.
What do you wish you had known when you started?
A couple of important lessons that I've learned.
It's okay to say no. You don't have to do everything for everyone. You'll get burned out.
You know what you don't know. You will never know everything about every category or brand and that's alright. Embrace it, take it on as a challenge. Go out and learn it.
What project are you most proud of being a part of?
I'm most proud of the Nat Geo D23 "Beneath the Blue" activation I had the chance to work on.
Not only because it was a well-thought-through immersive idea, but because I've had such a love for Nat Geo since I was a kid. My father used to collect all the magazines. I grew to read and love the brand and their storytelling.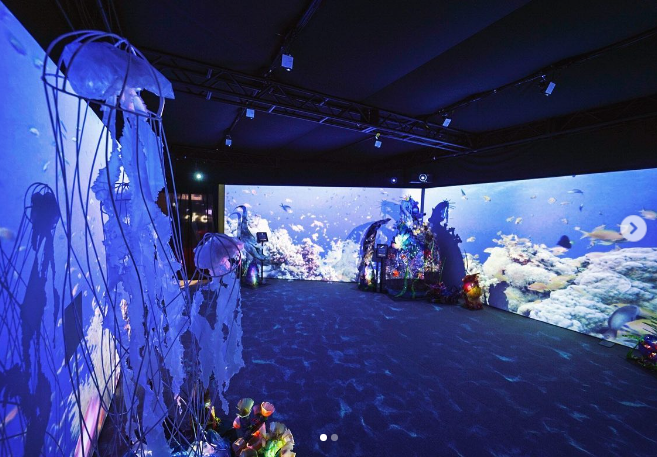 Do you consider yourself a mentor or a mentee?
I love being a mentor to up-and-comers in the industry. Whether you're right out of school or have had a few years of experience, I've loved taking them under my wing to share my knowledge and years of expertise in the industry.
Especially in our industry, you really only get real-world experience once you are at an agency and once that happens, having the right guidance and support is so important in seeing someone's success.
How do you define creative success?
Creative success is all about making sure that you have met and exceeded the client's goals. There's the data part to it in terms of meeting your client's KPIs but there is also an emotional part about making sure that they were proud of the work that was produced.
How do you find the voice of a brand? How do you add something to a brand with an established voice?
It's all about making sure that you can resonate with current culture but also being focused on ensuring that you are reaching the right audience. Making meaningful connections with the right people is key to establishing that brand voice.
What inspires you?
My family. My Dad was a huge part of why I got into the creative field and even though he is no longer here with us, I am inspired by what he accomplished.
And my boys. They are so creative and fun at their respective ages that the conversations we have are always challenging me to think differently. They push me to do and be my best and all I can hope to do is make them all proud.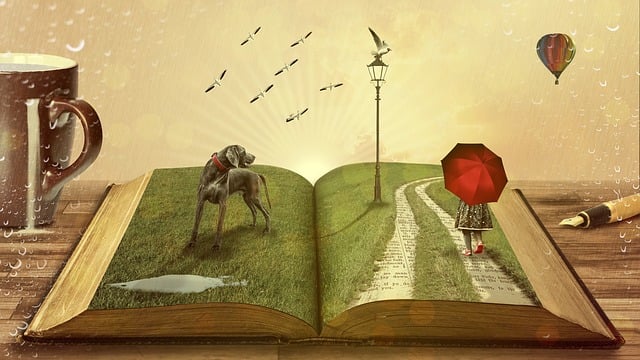 If you weren't in marketing, what would you be doing?
Owning a creative studio somewhere to sell my paintings and hand-made jewelry (that I make and sell now as a passion – it's called Naaz Design Co).
What's the first thing you do in the morning?
Go say good morning to my kids. Most days they are up before me so the good morning is from them to me!
Extrovert, introvert, or ambivert?
Extrovert
Last time we did this in 2019, your bucket list was "Visit the pyramids in Egypt, get to base camp of Mount Everest, and see the ruins of Petra in Jordan." Has your bucket list changed since then?
Ah YES! In the past couple of years, I've lost some really important people in my life and it's changed my perspective on travel.
Instead of traveling to see places on my bucket list (which I will do one day), it's been more about traveling to visit the people I haven't seen in a while. Those connections and the time spent together will last a lifetime, because you don't know what tomorrow will bring.
What's your drink of choice in the summer? Winter?
Sorry to say but I'm a hot tea lover all year round! Can't do without it.
When you've had a bad day, what's your go-to mood improver?
Talking to my Mom
Taking out a sketchpad to draw/paint something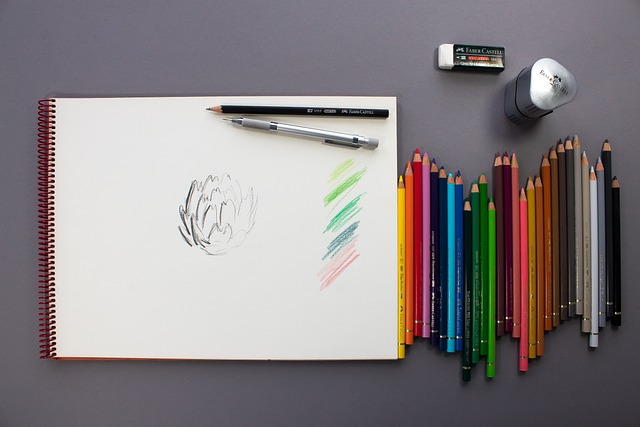 ---
Subscribe for more
Inspira news, insights, and white papers
"*" indicates required fields