Inspira Spotlight: Tyler Mirabile, Business Development Associate
By Bobby Johnson
May 18, 2023
Today we're getting to know Tyler Mirabile, Business Development Associate at Inspira Marketing.
Tyler's a vital part of our team, assisting in creating agency growth by finding new clients. He's a great researcher, prospecting brands and clients that might be a good fit for Inspira Marketing.
Read on to learn more about how Tyler researches clients, what inspires him in his life, and what famous baseball player he named his hamster after.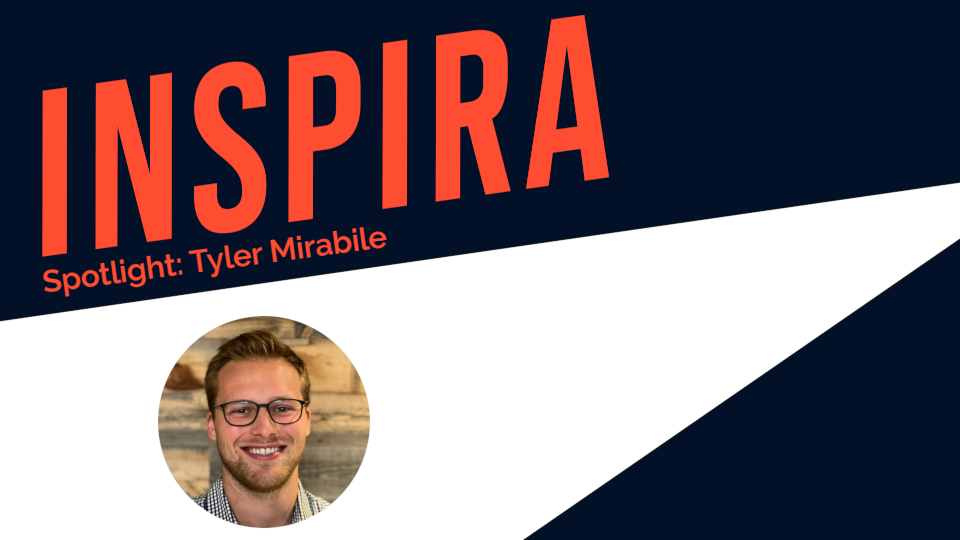 You've called yourself a brand storyteller. What does that mean to you?
All brands have a story, an inspiration, a mission that is at the heart of what they do.
Brand storytelling, to me, is creating opportunities for those brands to connect with the people that share those common inspirations in unique and unexpected ways.
You've been at Inspira almost two years now. What's unique about working for Inspira?
The people at Inspira are really what makes the agency such a unique place.
No matter the department they're in or account they're on, there's always a shared sense of collaboration and care amongst all colleagues. Whether on client projects, new biz pitches, annual charity initiatives, or office parties, there are little moments where people are raising their hand to help someone out.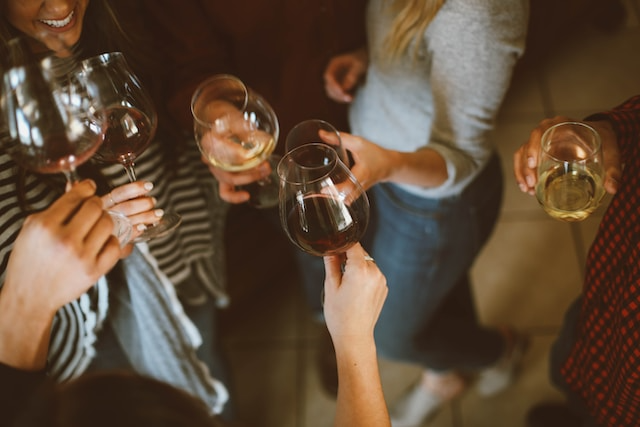 How do you start researching potential new clients?
We first start by taking a look at our previous work: what client category/verticals have we worked with, where have we demonstrated the best business value for our clients, and where do we want our agency to expand.
Then we focus heavily on client fit. It's important that we have an interest in potential clients that are compatible with our agency: our values, our culture, and our people.
What are the most common KPIs clients look for?
A common KPI we see is "growing brand awareness." What brands should be looking for is how experiential campaigns can help drive business growth.
Experiential is often overlooked from a performance perspective. But the value of having an emotional and intimate interaction between brand and consumer directly drives key growth and business goals.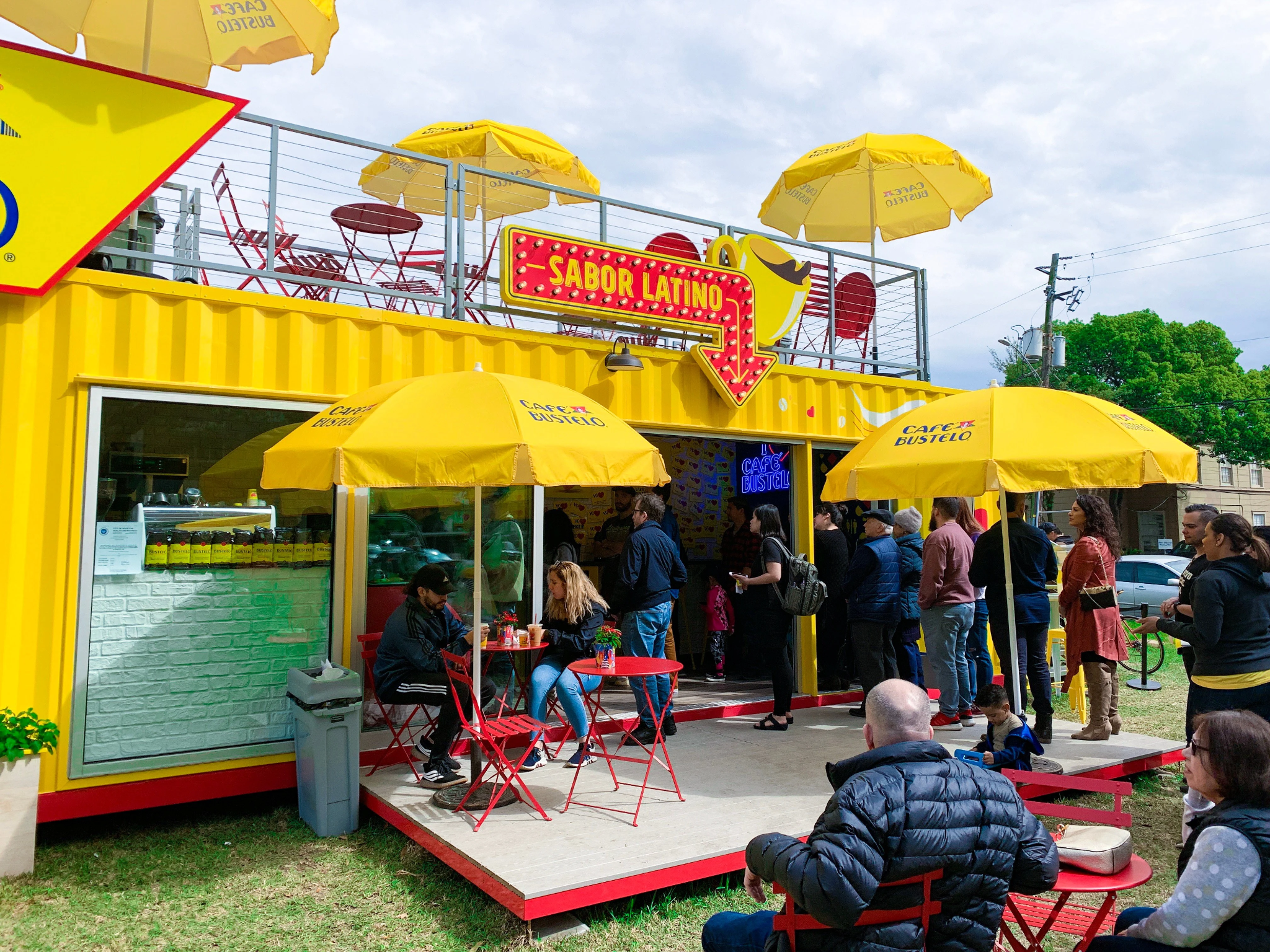 What inspires you?
I'm inspired by great people. Whether that be famous people in history or the present day. From family and friends to colleagues, and everything in between. I am inspired by great people that work tirelessly to make the world a little better every day.
If you weren't in experiential marketing, what would you be doing?
The childhood dream was to be a touring musician, playing at venues like Madison Square Garden and Red Rocks. My current bar band probably won't be playing any of those places soon, but we're good enough to have some fun.
What's your drink of choice in summer? Winter?
Summer: Margarita. Winter: Old-Fashioned.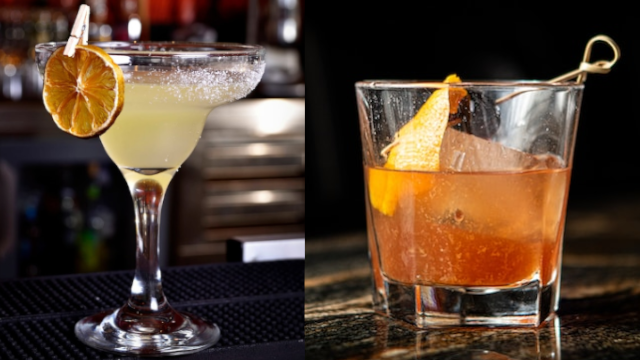 If you could have any athlete's career, whose would it be?
Derek Jeter. I named a hamster after him when I was 10 so that should tell you everything you need to know.
When you've had a bad day, what's your go-to mood improver?
I like to unwind by losing myself in a creative activity like cooking an overly complicated meal for dinner or playing music.
If you were to make the front page of the New York Times, what would you hope it was for?
The real identity of Spider-Man has been revealed and you'll never guess what he does for a day job.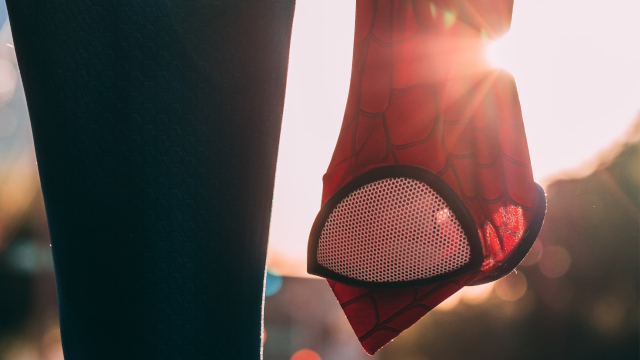 ---
Subscribe for more
Inspira news, insights, and white papers
"*" indicates required fields