Employee Spotlight: Amy Florio
By Inspira Marketing
November 10, 2020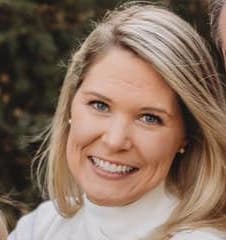 Amy Florio recently joined the Inspira team as an Account Manager. To learn more about Amy, read along in this edition of the Employee Spotlight!
What is your mantra?
Everyone you meet is fighting a battle you know nothing about. Be kind always.
What is the last book you read?
Before We Were Yours by Lisa Wingate and Where the Crawdads Sing by Delia Owens. I'm almost always reading two books at the same time.
If a movie was made about your life, who would be cast as you?
Amy Schumer. I've had more than one person tell me I remind them of her.
What is your drink of choice?
Red wine in the winter and a pineapple margarita from Bodega in the summer.
It's Friday night. What are you doing?
Watching Netflix, creating interior design boards for my friends and family, and planning our next European vacation — France and Portugal are next on the list!
If you knew me, you'd know that…
I live for making people laugh — usually through my slapstick sense of humor!
---
Subscribe for more
Inspira news, insights, and white papers
"*" indicates required fields